Welcome To
San Francisco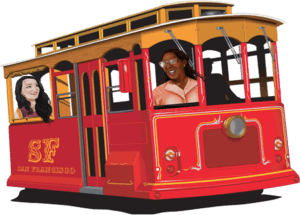 "Someday, if I go to heaven…I'll look around and say, 'This isn't bad, but it's not San Francisco" 
Herb Caen 
Its cultural diversity, non-conformism, its tolerance, and its outward-looking attitude make San Francisco a city apart. Its unique urban planning is an attraction in its own right. The Victorian houses still stand out in many neighborhoods, perched on the famous hills, along the steep streets; this makes San Francisco one of the most beautiful cities in the United States. It's hard not to be impressed by the Golden Gate Bridge, and its 2.70 kilometers that connect the north of San Francisco to the county of Marin and that you can discover by bike. Also, Alcatraz Island, "The Rock" and its legendary prison are not to be missed. Don't miss the MOMA, the country's largest exhibition space dedicated to modern art and the city's leading art center. Renowned as one of the best culinary cities in the United States, San Francisco is home to chefs who excel in combining flavors from around the world. Let yourself fall under the spell of San Francisco!
Bienvenue À
San Francisco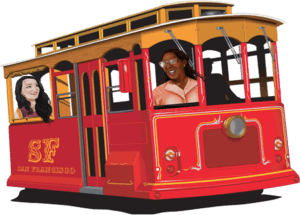 "Un jour, si je vais au paradis… je regarderai autour de moi et je dirai : Ce n'est pas mal, mais ce n'est pas San Francisco" 
Herb Caen 
Sa diversité culturelle, son anticonformisme, sa tolérance et son regard tourné vers l'extérieur font de San Francisco une ville à part. Son urbanisme si particulier est une attraction à part entière. Les maisons victoriennes s'imposent encore dans de nombreux quartiers, perchées sur les fameuses collines, le long des rues pentues; ce qui fait de San Francisco l'une des plus belles villes des Etats-Unis. Difficile de ne pas être impressionné par le Golden Gate Bridge, et ses 2,70 kilomètres qui relient le nord de San Francisco au comté de Marin et qu'il est possible de découvrir à vélo. De même, l'île d'Alcatraz, « The Rock » et sa légendaire prison reste incontournable. Ne manquez pas le MOMA, plus grand espace d'exposition du pays dédié à l'art moderne mais également centre artistique incontournable de la ville. Réputée l'une des meilleures villes gastronomique des États-Unis, San Francisco accueille des chefs qui excellent dans l'association de saveurs provenant des quatre coins du monde. Laissez-vous tomber sous le charme de San Francisco!
Bienvenido a
San Francisco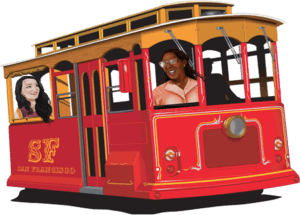 "Algún día, si voy al cielo… miraré a mi alrededor y diré: "Esto no está mal, pero no es San Francisco" 
Herb Caen 
Su diversidad cultural, su inconformismo, su tolerancia y su actitud de velar por los demás hacen de San Francisco una ciudad aparte. Su único urbanismo es un atractivo por sí mismo. Las casas victorianas siguen destacando en muchos barrios, encaramadas en las famosas colinas, a lo largo de las empinadas calles; esto hace de San Francisco una de las ciudades más bellas de Estados Unidos. Es difícil no dejarse impresionar por el puente Golden Gate, y sus 2,70 kilómetros que conectan el norte de San Francisco con el condado de Marin, que además se puede descubrir en bicicleta. Tampoco hay que perderse la isla de Alcatraz, "La Roca" y su legendaria prisión. No se pierda el MOMA, el mayor espacio expositivo del país dedicado al arte moderno y el principal centro artístico de la ciudad. Conocida como una de las mejores ciudades culinarias de Estados Unidos, San Francisco cuenta con chefs que destacan por combinar sabores de todo el mundo. Déjate llevar por el hechizo de San Francisco.
Benvenuto a
San Francisco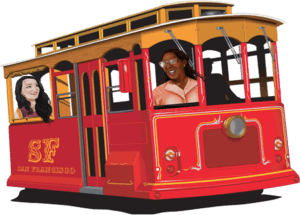 "Un giorno, se andrò in paradiso… mi guarderò intorno e dirò: "Non è male, ma non è San Francisco" 
Herb Caen 
La sua diversità culturale, il suo anticonformismo, la sua tolleranza e il suo atteggiamento rivolto all'esterno fanno di San Francisco una città a parte. La sua pianificazione urbanistica unica è un'attrazione a sé stante. Le case vittoriane spiccano ancora in molti quartieri, arroccate sulle famose colline, lungo le strade ripide; questo fa di San Francisco una delle città più belle degli Stati Uniti. È difficile non rimanere colpiti dal Golden Gate Bridge, e dai suoi 2,70 chilometri che collegano il nord di San Francisco alla contea di Marin e che si possono scoprire in bicicletta. Da non perdere anche l'isola di Alcatraz, "The Rock" e la sua leggendaria prigione. Non perdete il MOMA, il più grande spazio espositivo del Paese dedicato all'arte moderna e il principale centro artistico della città. Rinomata come una delle migliori città culinarie degli Stati Uniti, San Francisco ospita chef che eccellono nel combinare sapori di tutto il mondo. Lasciatevi incantare da San Francisco!
Ofrecer una Tarjeta de Regalo
Book your Tours and Activities
Réservez vos Visites et Activités
RESERVE SUS VISITAS Y ACTIVIDADES
PRENOTA LE TUE VISITE E ATTIVITÀ
Les 6 lieux Incontournables
LOS 6 LUGARES MÁS IMPORTANTES QUE HAY QUE VER
I 6 LUOGHI DA VEDERE ASSOLUTAMENTE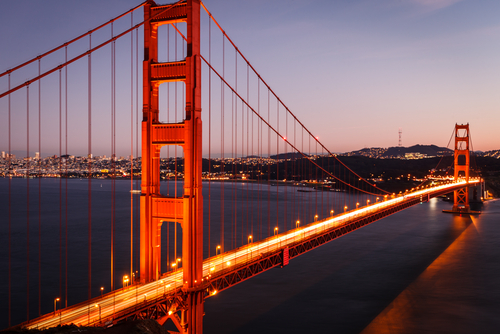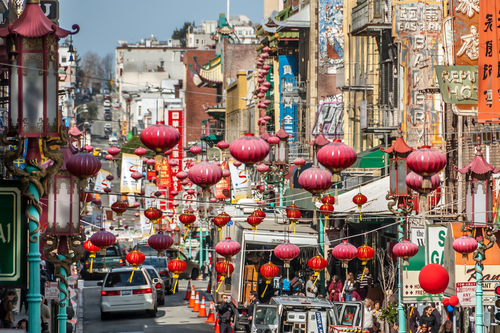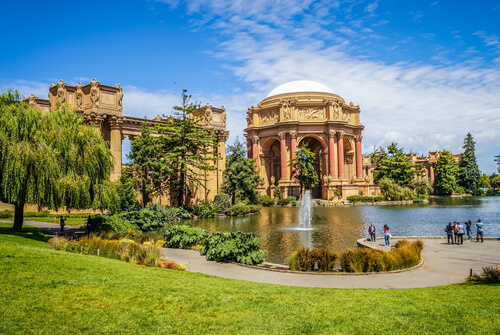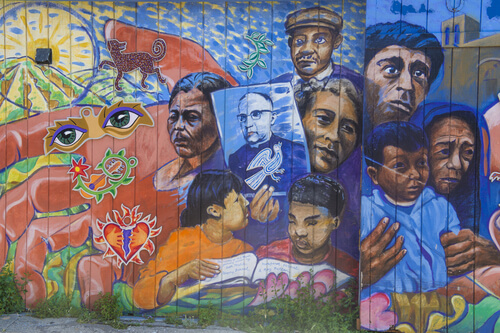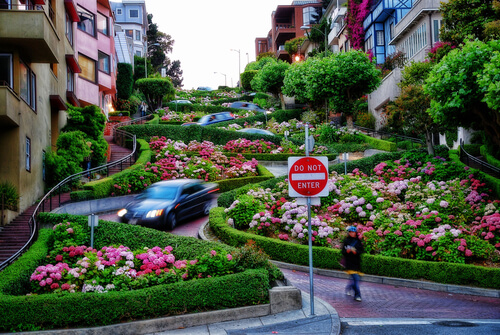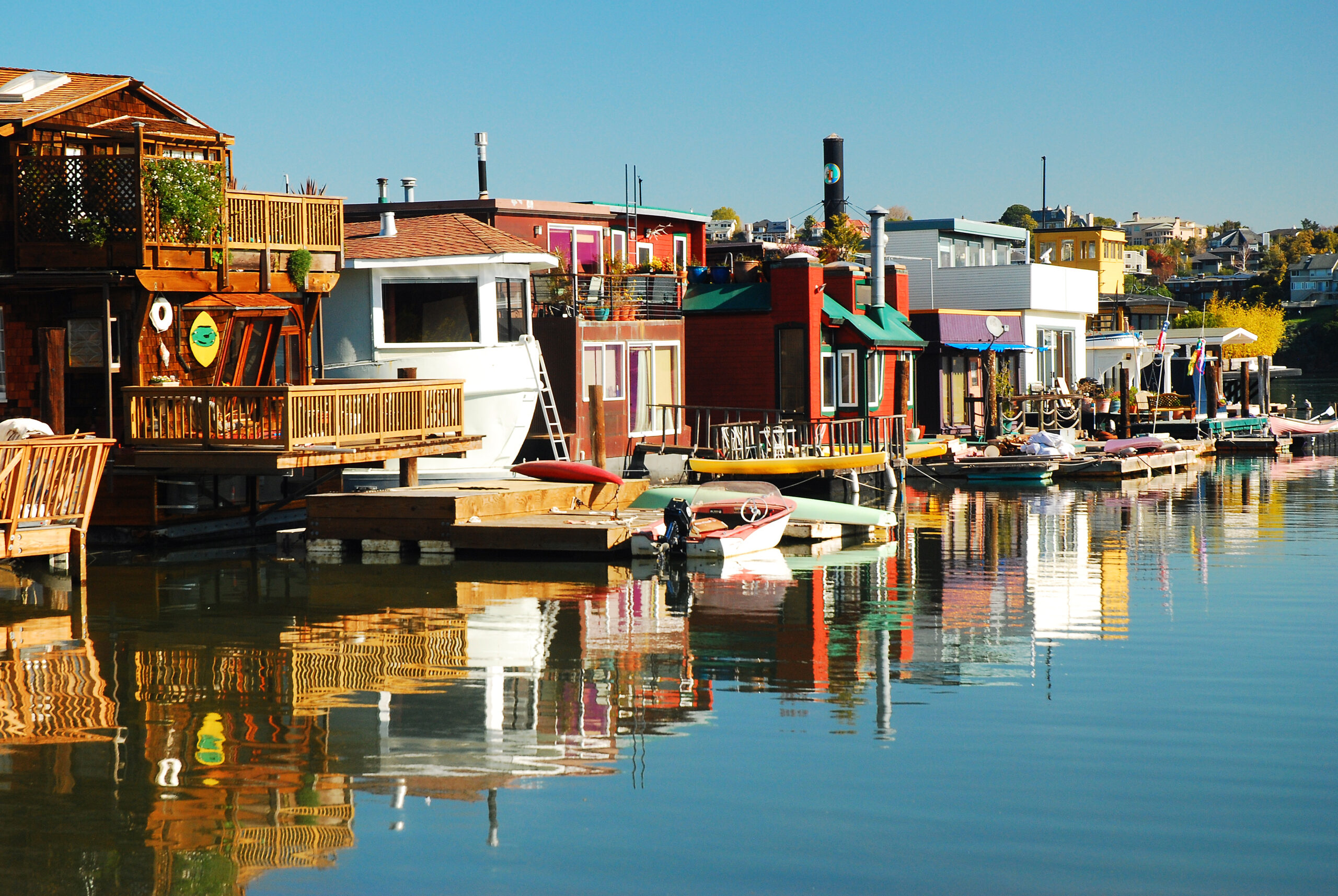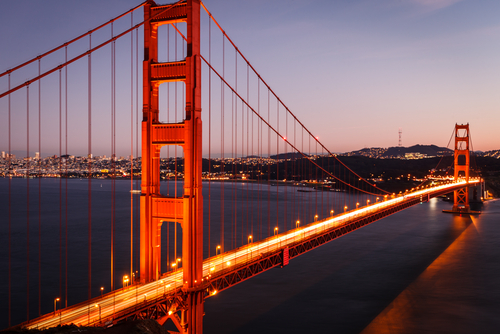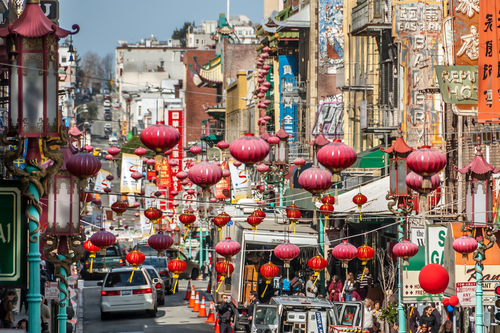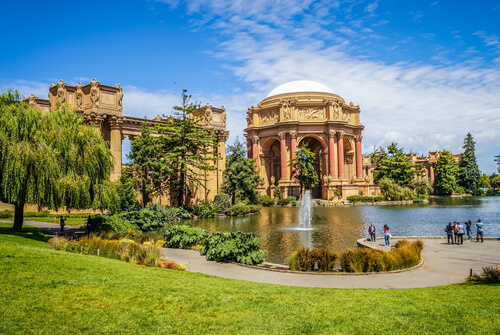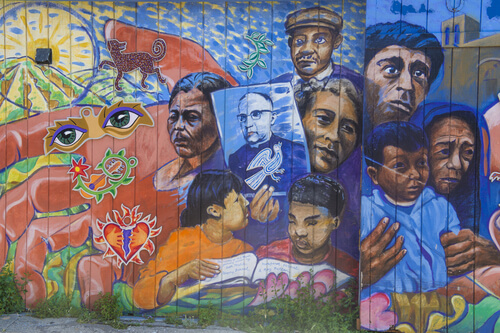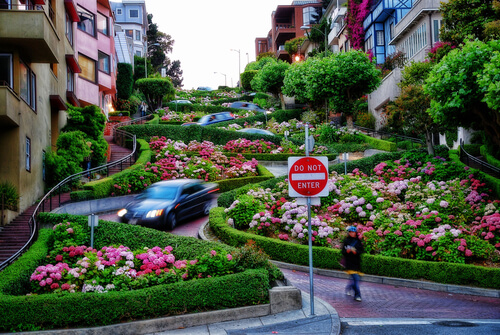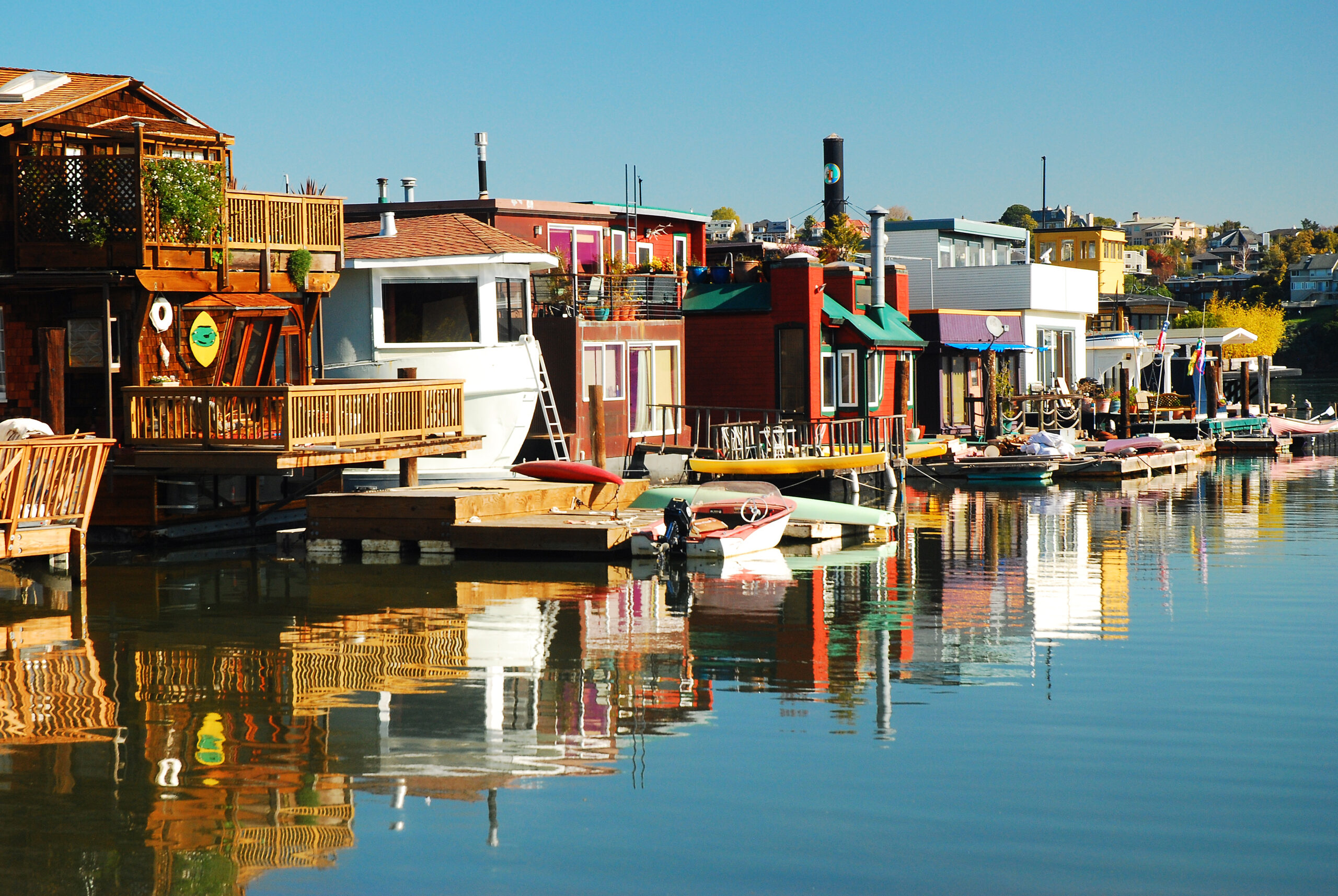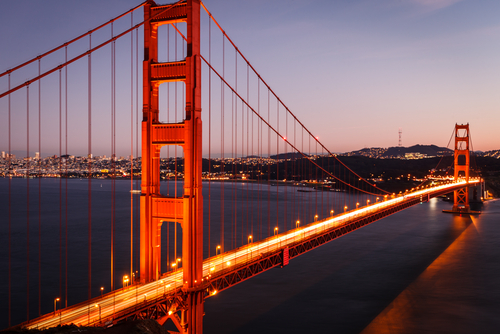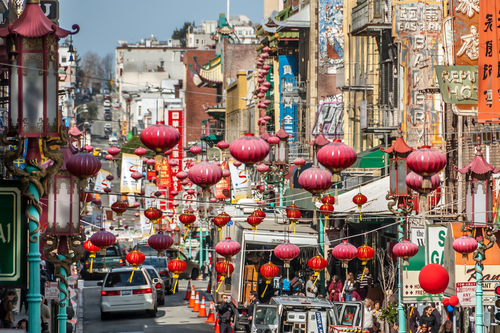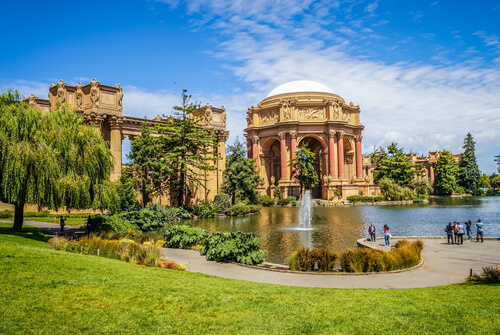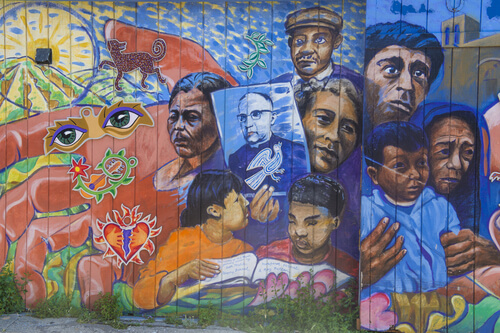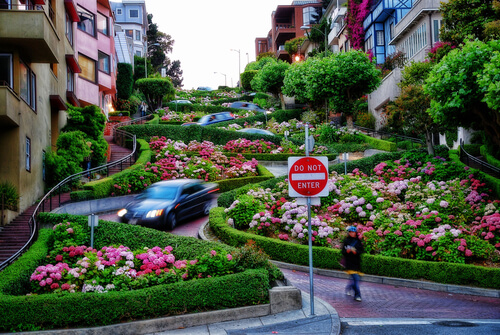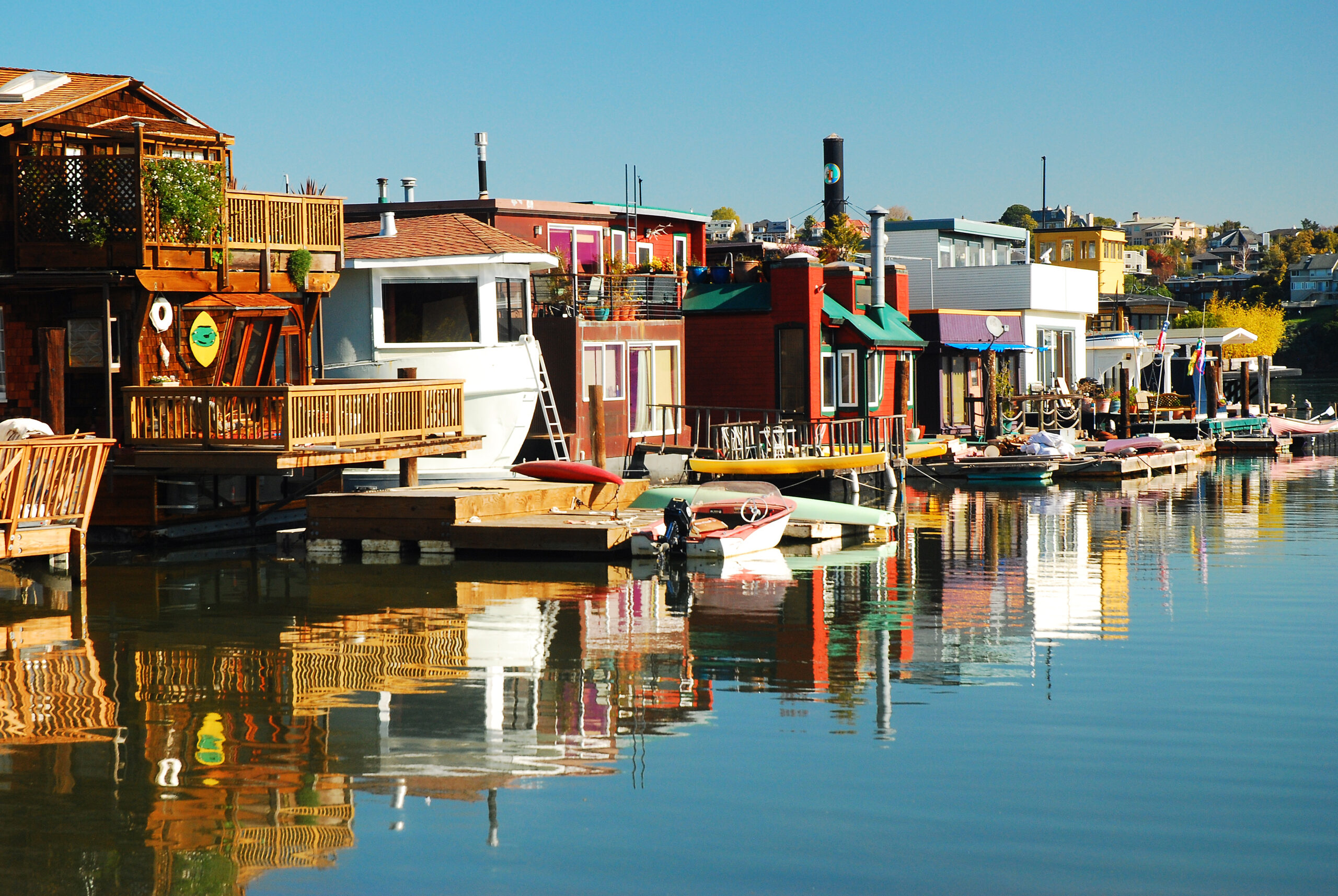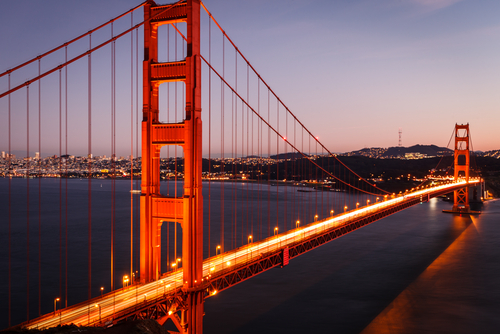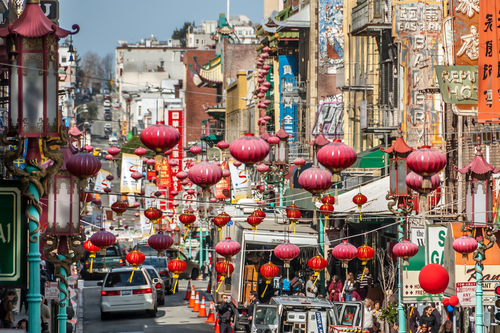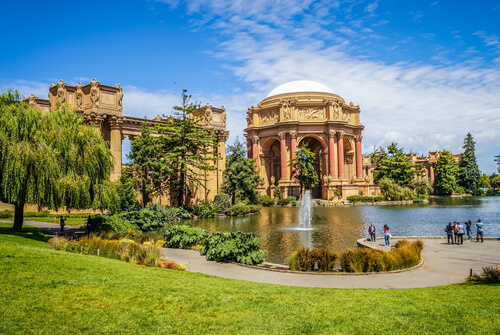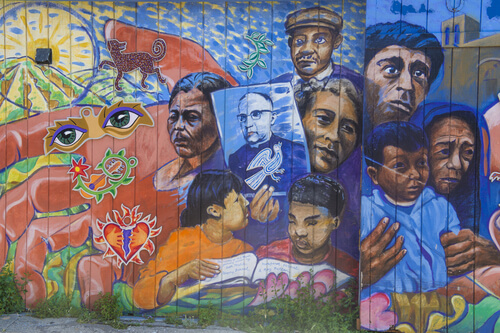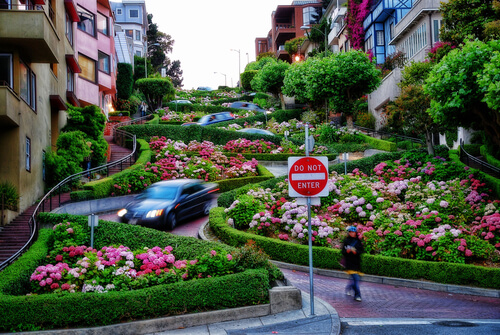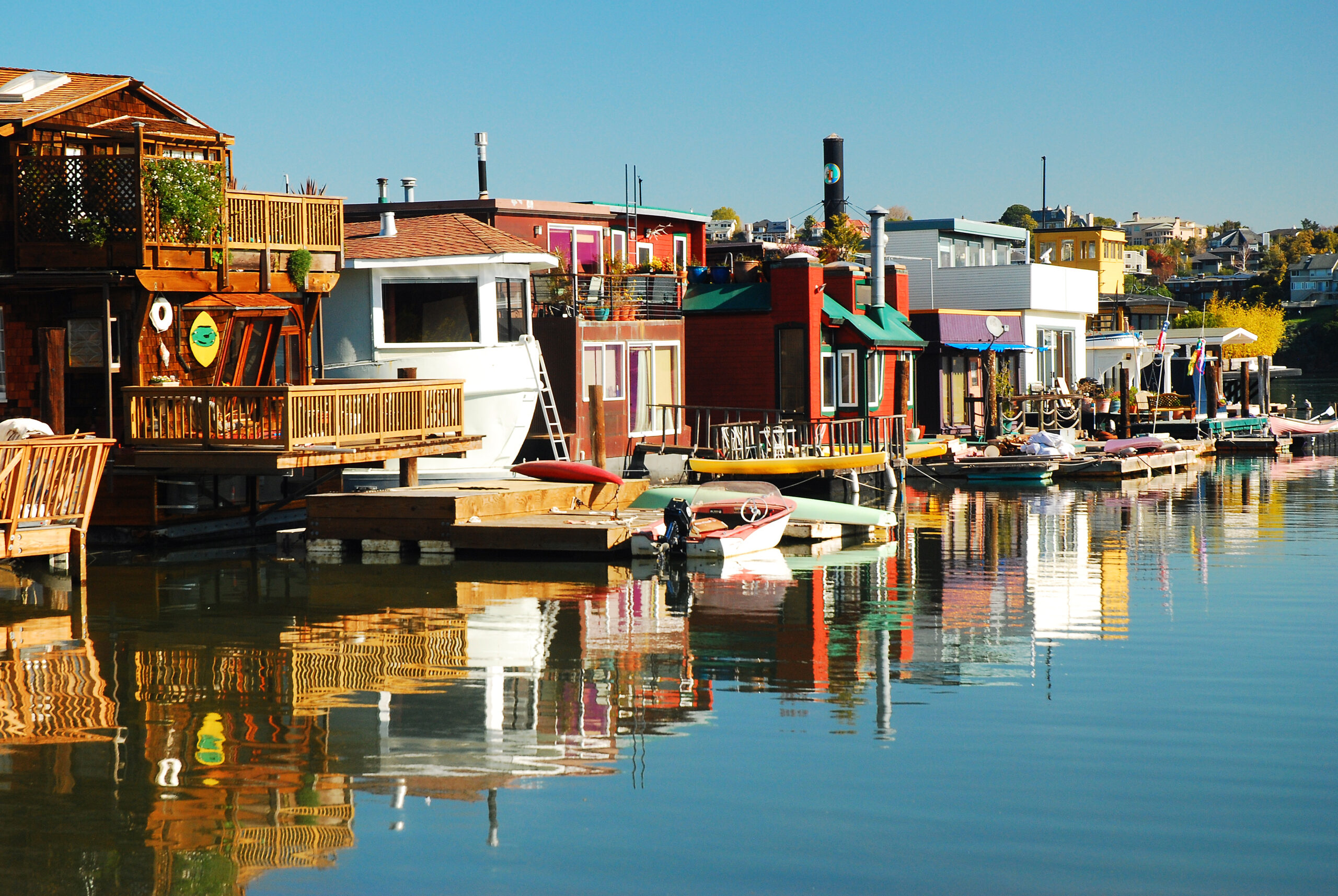 Practical & Useful Information
Informazioni Pratiche e Utili
Información Práctica y útil
Informations Pratiques & Utiles
Health
Covid 19 vaccine is required for entry into the United States and PCR valid until 48 Hours
Currency & Exchange rate
The unit of currency is the Dollar (US $), the only currency accepted in the United States. The maximum amount of cash you are allowed to bring with you on a trip to the US is $10,000. It is best to change some money into dollars before your departure, then withdraw cash with a credit card. There are ATMs (automated teller machines) everywhere. See Currency Converter
Credit card
This is the easiest and most economical way to pay, the rate being better than if you do the exchange on the spot. Have your passport with you, it is sometimes required.  The most common cards are Mastercard, Visa, and of course American Express, which charge very low commissions. The secret code is not used in the USA, so you must sign for each transaction. In the USA, a credit card is an essential tool, almost a necessity, Americans pay everything by card, even for 5$!
Languages
The American constitution does not stipulate any official language. However, it is obvious that English is the most widely spoken language in the United States (80% of the population), with Spanish coming in second place (12%), followed by Chinese. 
Electricity
The standards for electrical installations are not the same in most countries as in the United States, so remember to bring an electrical adapter in your luggage. It will be essential for recharging your cell phone, camera, or computer. Indeed, in the United States, the electric current is 110 volts / 60Hz. The plugs in the United States have 2 flat plugs, often with a third-round plug for the ground.
Telecommunications
To call from the US to an international destination with your cell phone: dial 00 followed by country code+ city code and the number of your correspondent (be aware of the time difference). Except for the iPhone, most cell phones in the United States use a CDMA network, rather than GSM. Check with your operator for compatibility. An international extension is necessary to call from your cell phone, and the cost of communication is expensive.
Taxes
In the USA, prices are always quoted without taxes, whether in stores where the tax will be added at the checkout, or in hotels, restaurants, bars... Each state and each city is free to set its own tax.
Tips
You should know that in the United States, the service is not included and constitutes the remuneration of the waiter, the "tip" which is evaluated between 15 and 20% of the amount of the bill. If you pay by credit card, indicate in the box provided the amount of the tip you wish to leave and make the bill yourself. In bars, leave $1 per drink served. At the hotel, we usually give a tip to the porters, for a maid, we leave them on the table of the room when leaving. In cabs, it is customary to leave a 20% tip.
For your Guides & Drivers
It is customary to leave a gratuity at the end of the trip for your guides and drivers who will have accompanied you throughout your stay. This is of course left to your discretion. As an indication, the commonly adopted basis, for the guide, the drivers, is $2  in all, by participants for the whole stay.
Tobacco
It is forbidden to smoke (or vape) in all public places (restaurants, bars, nightclubs, museums, transportation...) and in the open air in the parks, on the city's beaches, and in certain pedestrian areas. The fine is $50! The objective of this restriction is to breathe easier and live longer. The legal age to buy cigarettes (including electronic cigarettes) has been raised from 18 to 21, a first for a major American city.
Getting around New York
The subway: New Yorkers spend a lot of time in the transportation system, especially in the subway. The network is extensive and efficient, operating 24 hours a day. The basic fare for a trip is $2.75, regardless of distance. Magnetic cards can be purchased inside the stations, at MetroCard machines or at the ticket counter or you can pay via credit or debit card by a no contact swipe by a card processing payment terminal by the entrance of the platform. To get to the north end of the city, take the Uptown train, south to Downtown. Some stops do not go in the same direction, but they are often on either side of the street. It is also important to check the letter or number of the line indicated on the train because, from the same platform, trains can go to different places. Yellow cabs: They are yellow in Manhattan and apple green in other areas. There are so many, you will have no trouble finding one, except from 4:00 pm to 6:00 pm (rush hour). On the roof of the cab, there are three light bulbs. If the middle one is on, the cab is free, you can simply call it with your hand. If the middle one is off, the taxi is taken. If only the side lights are on, he is off duty, that is to say that he has finished his service but can take you if the trip is on his way back. The prices are regulated and relatively interesting. All cabs are equipped with card payment terminals. At the end of the trip, you just have to select the payment method on the screen (cash or CB) and follow the instructions. Don't forget the 20% tip.
Photos & Camera
In some religious, official or tourist buildings, it is allowed to photograph or film outside. But never inside, under penalty of a fine. Respect the instructions indicated on the pictograms.
Customs & Return
If you need to take medication with you, you must have a doctor's prescription with you, corresponding to the prescription you are taking. -Remember that any excess baggage weight will be taxed by the airline on your return. -When you arrive at your destination, check if you are exempt from duty-free and taxes at customs, and what is the amount allowed.