Tourism Is Back – Great Night for the Industry by City Guide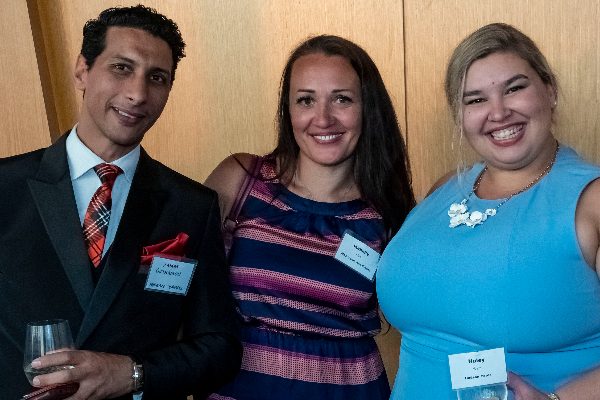 André De Shields Highlights "

NYC

 

Tourism

 Is Back" Gathering Ahead of Broadway's Return
The city's tourism industry came together Monday night for the "NYC Tourism Is Back, Start Spreading Your News" cocktail reception. City Guide and One World Observatory hosted more than 300 guests, following the latest safety protocols. The evening's special guest was André De Shields, the Tony- and Grammy-winning actor who is just ahead of his return tomorrow to Broadway in Hadestown. De Shields serenaded the crowd while amplifying the room's excitement about the return of Broadway and the broader return of tourism and NYC life.
David Miller, Davler Media CEO, said "It was gratifying seeing so many colleagues in person after too many months of being apart. New Yorkers know the city works best when we all come together. Our tourism community is strong and our city is resilient. The electric atmosphere last night really confirms it."
Beneficiaries of the evening were The Actors Fund, the New York City Association of Hotel Concierges Charitable Fund, and the Hotel Association of NYC Foundation.
Feedback from guests consistently referred to the professionalism and hospitality of the One World Observatory staff. The setting was spectacular, with a dramatic sunset over the Hudson. In a fitting moment, guests got to see the lights of the city flicker back to life. The perspective, from the top of the tallest building in the Western Hemisphere, provided a perfect context for the beginning of the return of New York City as the number one tourist destination in the nation.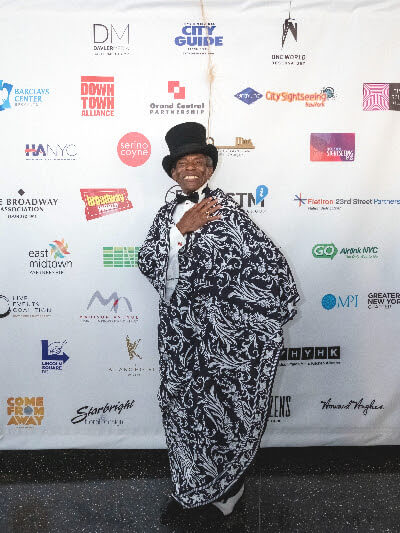 To see your friends on Monday night, check out our video slide show. We've also got the photos posted to an album on the NYC Tourism Industry Professionals (NYC TIP)—if you're not a member yet, now's a great opportunity to join.
We'd also like to give special thanks to our sponsors, who not only made the event possible, but also provided the opportunity to support three charities.
It was amazing to see all of you in person. We are looking forward to rolling up our sleeves and getting down to work—NYC TOURISM IS BACK!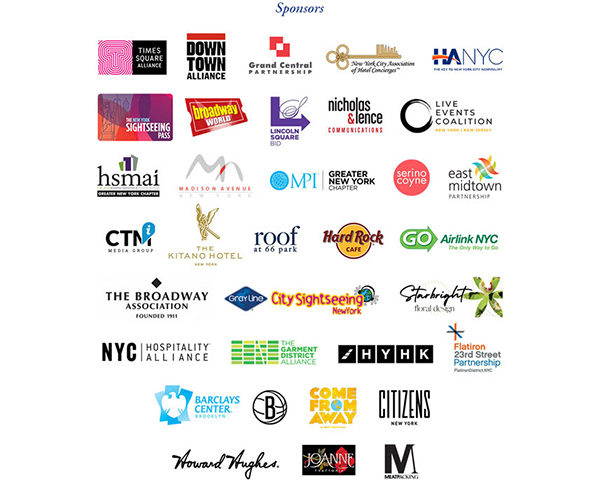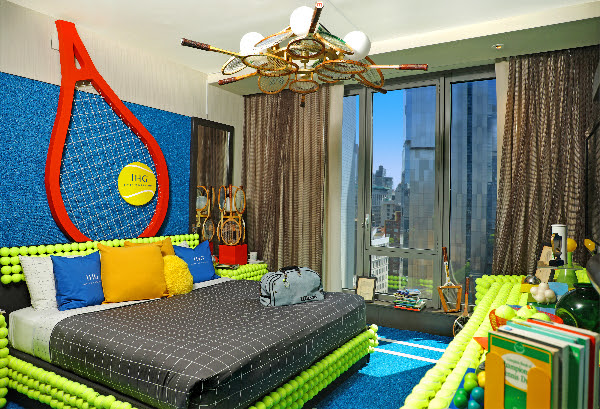 Official hotel partner of the US Open, IHG Hotels & Resorts, unveils "Tennis in Wonderland" room installation at Kimpton Hotel Eventi.
Inside the City Août 2021
Viviane PAJAMANDY
EventLIVING IN NEW YORK CITY

Inside the City Août 2021 I Martine, a vécu plusieurs vies à New York avant de créer Mad Tours & Events sur 8 villes des Etats-Unis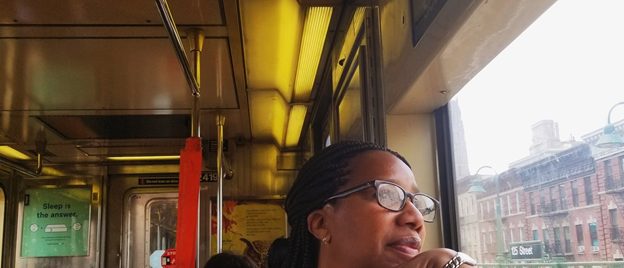 Mon, Aug 9 at 12:00am to
Fri, Aug 13 at 11:45pm CEST
New York
Nous vous révélons le nouvel Inside The City à noter dans vos agendas pour le mois d'août.
Tous les mois, dans le club We Love New York, Inside the City vous permet de vous plonger dans le quotidien de New-Yorkais durant cinq jours avec de réelles anecdotes sur la vie locale. Malgré la frénésie de la ville, l'Insider prend le temps de partager généreusement son quotidien et des sujets qui le touchent, le passionnent dans la ville de New York. Tout cela avec des formats différents : du texte, des vidéos et des photos.
Chaque Inside The City se termine dans le club par un live avec un échange interactif permettant de rebondir sur la semaine partagée. Vous pouvez donc profiter de ce live pour mieux connaître votre Insider, et ce qui l'anime à New York. Une sacré opportunité de se connecter à un local avant votre voyage ! 🙂
Cette fois-ci, c'est Martine Dominique  qui nous emmène dès le 9 août avec elle à New York. Résidente à New York depuis une trentaine d'années, vous pourrez vivre ses aventures durant une semaine en Live de New York.