Welcome To
Chicago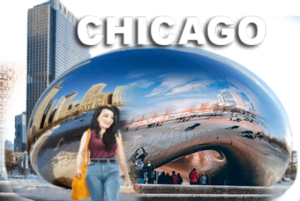 "I love Chicago. It is the pulse of America."
Sarah Bernhardt  
As the modern architectural capital of the world, Chicago has turned the page that has given it its bad name. A very pleasant and lively city, renowned for its "skyline" which is said to be the most beautiful in the United States, the Windy City benefits from an extraordinary location on the shores of Lake Michigan, a real inland sea. If you want to have Chicago at your feet, climb to the top of the Willis Tower. Perched on transparent plexiglass, you'll feel like you're walking into the void.  A true symbol of the city, the Bean is a work of art that you are invited to visit from all angles. Chicago is also the city where the mythical Route 66 begins! You will find the legendary sign on the street of Jacksonville to prove it. You can even go for a boat ride into the heart of Chicago, along the canals, at the foot of the buildings. Chicago has seen the birth of various architectural and urban movements; an architectural visit is a must, either by boat or on foot.  Afterward, don't forget to discover the musical culture of Chicago to the rhythm of jazz, coming from the "South Side" and its incomparable Jazz Festival! And for sports fans, don't forget that this is the home of the Chicago Bulls. We can book you a ticket to see an NBA game from the front row! Book a trip to Chicago and be amazed at what the city has to offer!
Bienvenue á
Chicago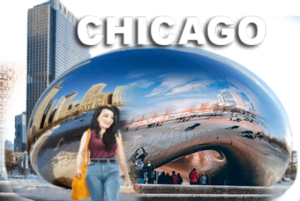 "J'adore chicago. Il est le pouls de l'Amérique"  
Sarah Bernhardt  
Capitale mondiale de l'architecture moderne, Chicago a tourné la page qui lui valait sa mauvaise réputation. Ville très agréable et vivante, réputée pour sa « skyline » que l'on dit être la plus belle des Etats-Unis, elle bénéficie d'une situation extraordinaire au bord du lac Michigan, véritable mer intérieure. Si vous souhaitez avoir Chicago à vos pieds, montez au sommet de la Willis Tower.  Perché sur du plexiglass transparent, vous aurez l'étrange impression de marcher dans le vide.  Véritable symbole de la ville, le Bean est une oeuvre d'art que l'on est invité à visiter sous tous les angles. Chicago est aussi la ville où commence la mythique route 66! Le légendaire panneau sur la rue de Jacksonville en atteste. Il est même possible de se promener en bateau au coeur de Chicago, le long des canaux, au pied des buildings; nous vous organisons une croisière! Chicago a vu naître différents mouvements architecturaux et d'urbanisation;  une visite architecturale est incontournable.  Découvrez la culture musicale de Chicago avec les rythmes du jazz, venant du « South Side » et son incomparable festival de Jazz! Quant aux amateurs de sport, ils ne peuvent oublier que c'est la ville des Chicago Bulls. Nous nous chargeons de vous réserver un billet pour assister à un match de NBA en première loge!
Bienvenido a
Chicago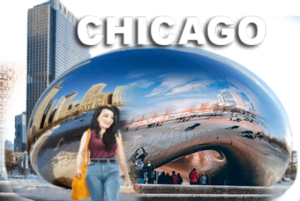 "Me encanta Chicago. Es el pulso de América"  
Sarah Bernhardt  
Como capital mundial de la arquitectura moderna, Chicago ha pasado la página que le ha dado su mala fama. Ciudad muy agradable y animada, famosa por su "skyline", del que se dice que es el más bello de Estados Unidos, la Ciudad del Viento se beneficia de una ubicación extraordinaria a orillas del lago Michigan, un auténtico mar interior. Si quiere tener Chicago a sus pies, suba a la cima de la Torre Willis. Encaramado a un plexiglás transparente, sentirá que se adentra en el vacío. Auténtico símbolo de la ciudad, el Bean es una obra de arte que le invita a visitar desde todos los ángulos. Chicago es también la ciudad donde comienza la mítica Ruta 66. Encontrará el legendario cartel en la calle de Jacksonville para demostrarlo. Incluso puede dar un paseo en barco por el corazón de Chicago, a lo largo de los canales, a los pies de los edificios. Chicago ha visto nacer varios movimientos arquitectónicos y urbanos; una visita arquitectónica es imprescindible, ya sea en barco o a pie. Después, no olvide descubrir la cultura musical de Chicago a ritmo de jazz, procedente del "South Side" y de su incomparable Festival de Jazz. Y para los aficionados al deporte, no olvide que ésta es la sede de los Chicago Bulls. ¡Podemos reservarle una entrada para ver un partido de la NBA desde la primera fila! Reserve un viaje a Chicago y sorpréndase con lo que la ciudad puede ofrecerle.
Benvenuto a
Chicago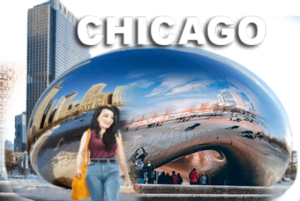 "Amo Chicago. È il polso dell'America"  
Sarah Bernhardt  
Capitale mondiale dell'architettura moderna, Chicago ha voltato la pagina che le aveva dato la cattiva fama di una volta. Città molto piacevole e vivace, rinomata per il suo "skyline" che si dice sia il più bello degli Stati Uniti, la Città del Vento gode di una posizione straordinaria sulle rive del Lago Michigan, un vero e proprio mare interno. Se volete avere Chicago ai vostri piedi, salite in cima alla Willis Tower. Appollaiati su un plexiglass trasparente, vi sembrerà di camminare nel vuoto.  Vero e proprio simbolo della città, il Bean è un'opera d'arte che vi invitiamo a visitare da ogni angolazione. Chicago è anche la città dove inizia la mitica Route 66! Troverete il leggendario cartello sulla strada di Jacksonville a evidenziarlo. Potete anche fare un giro in barca nel cuore di Chicago, lungo i canali, ai piedi degli edifici. Chicago ha visto nascere diversi movimenti architettonici e urbanistici; una visita architettonica è d'obbligo, sia in barca che a piedi.  In seguito, non dimenticate di scoprire la cultura musicale di Chicago al ritmo del jazz, proveniente dal "South Side" e dal suo incomparabile Jazz Festival! E per gli appassionati di sport, non dimenticate che questa è la casa dei Chicago Bulls. Possiamo prenotarvi un biglietto per vedere una partita dell'NBA in prima fila! Prenotate un viaggio a Chicago e lasciatevi stupire da ciò che la città ha da offrire!
Ofrecer una Tarjeta de Regalo
Book your Tours and Activities
Réservez vos Visites et Activités
RESERVE SUS RECORRIDOS Y ACTIVIDADES
PRENOTA LE TUE VISITE E ATTIVITÀ
Les 6 lieux incontournables
TOP 6 DE LOS LUGARES QUE HAY QUE VER
I 6 LUOGHI DA VEDERE ASSOLUTAMENTE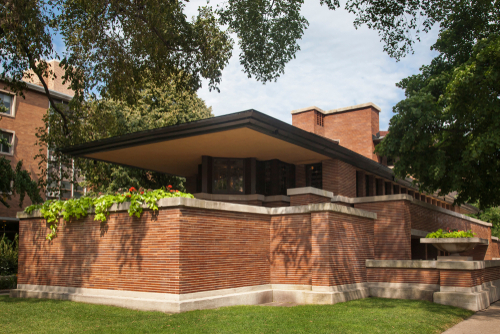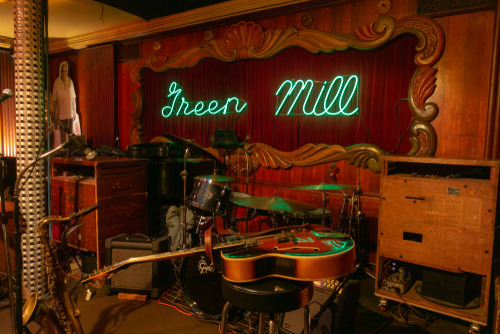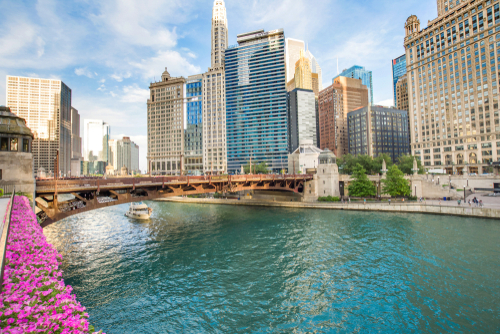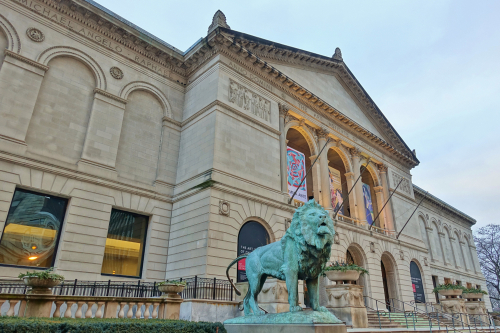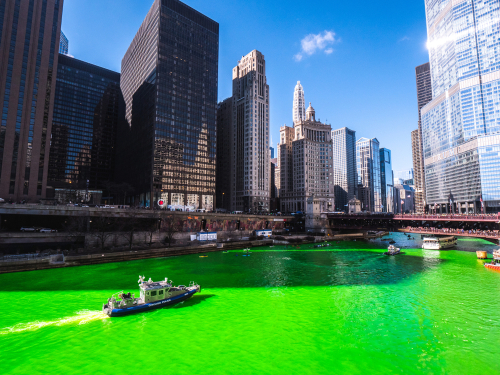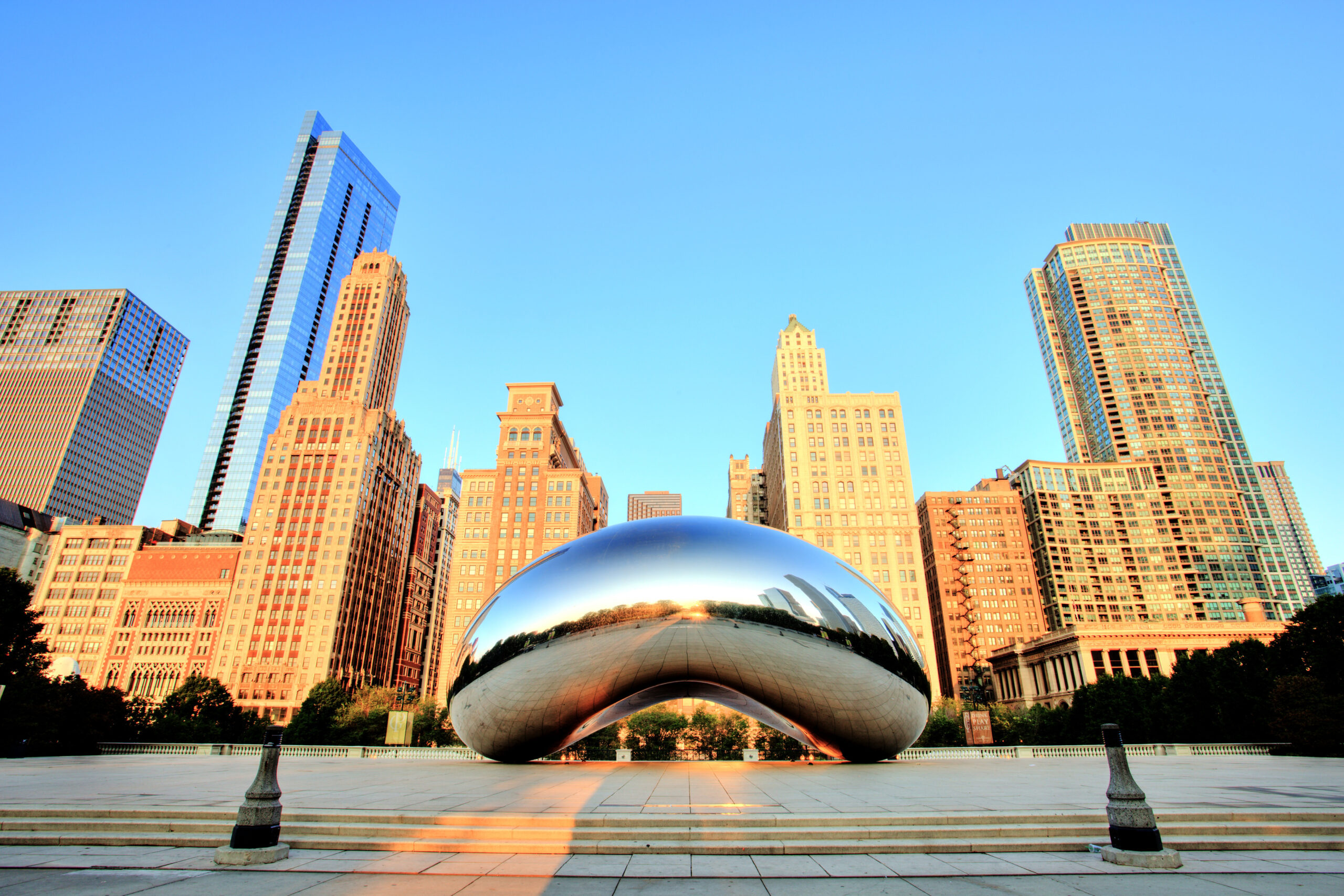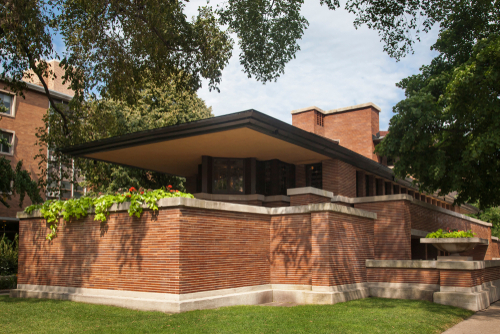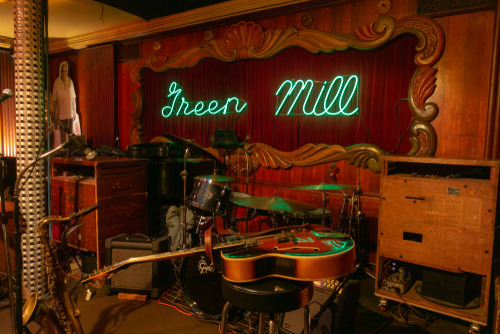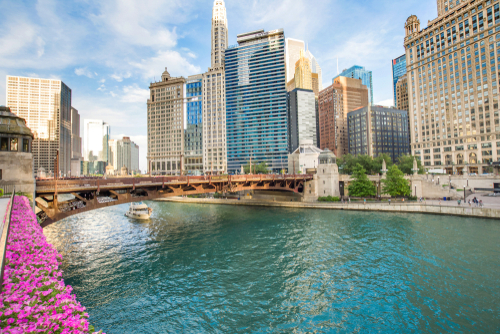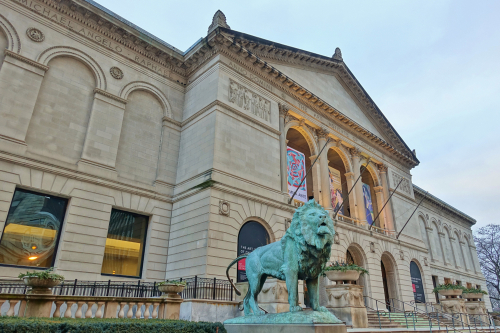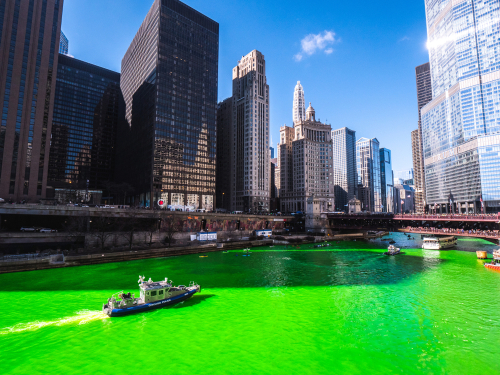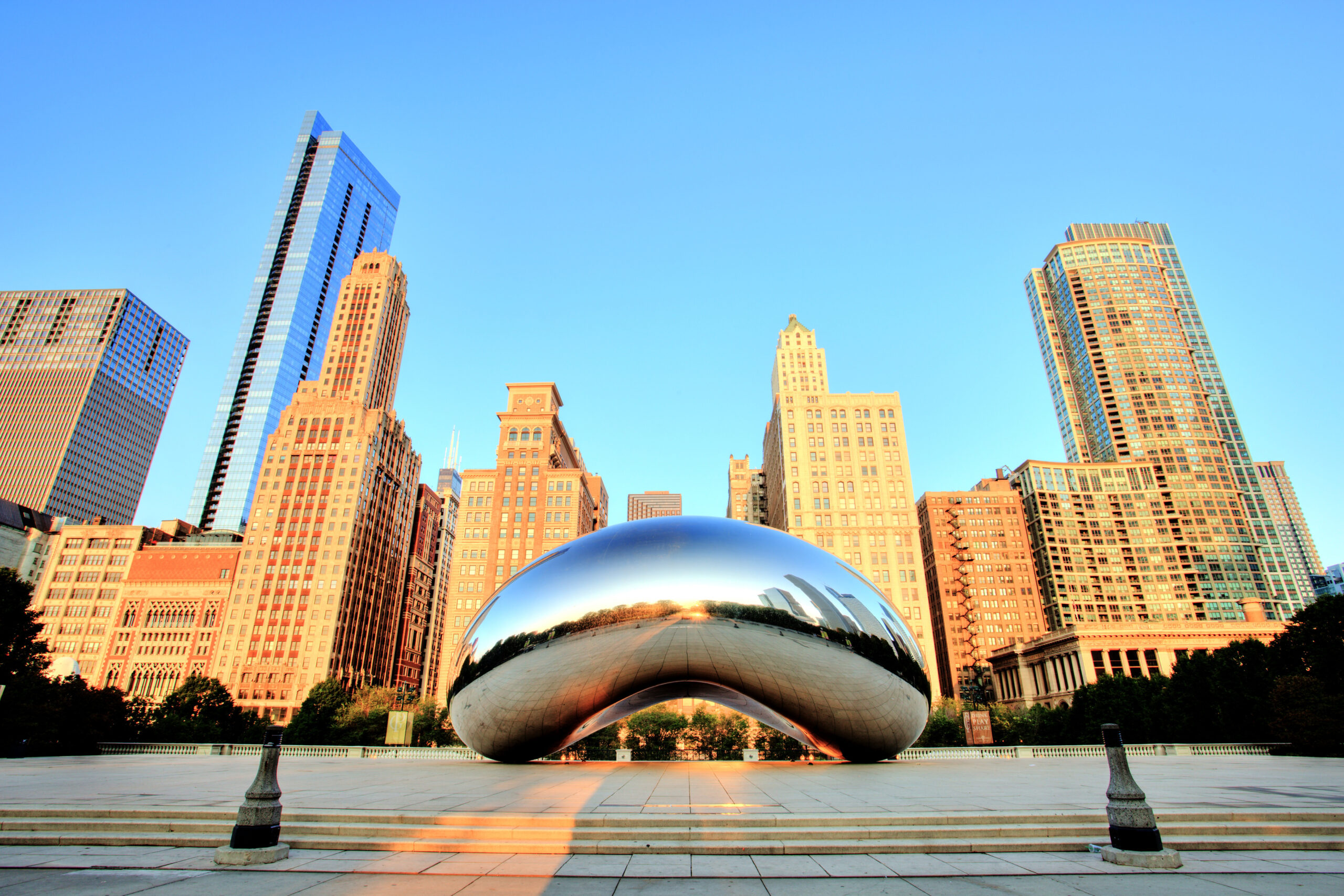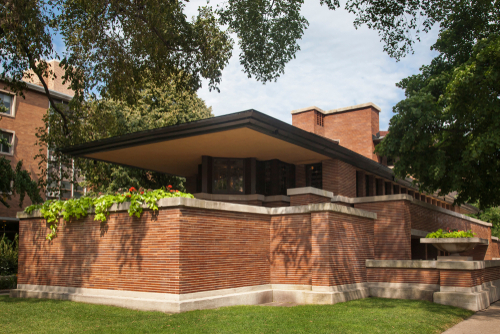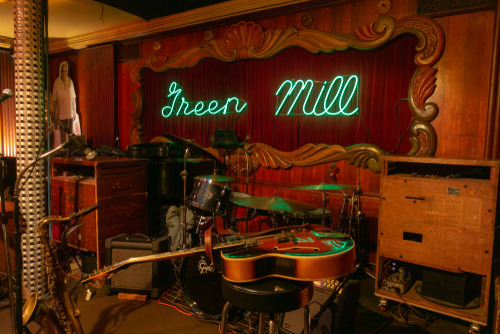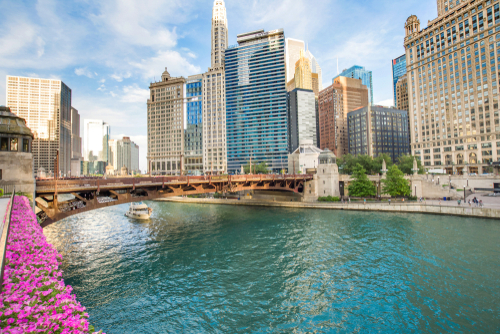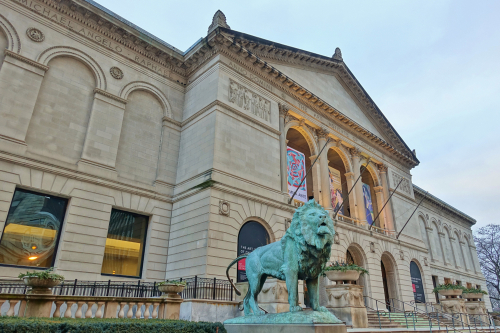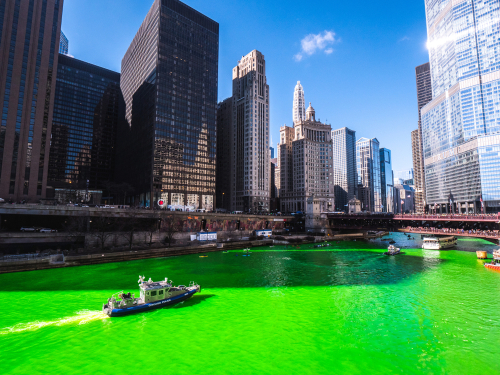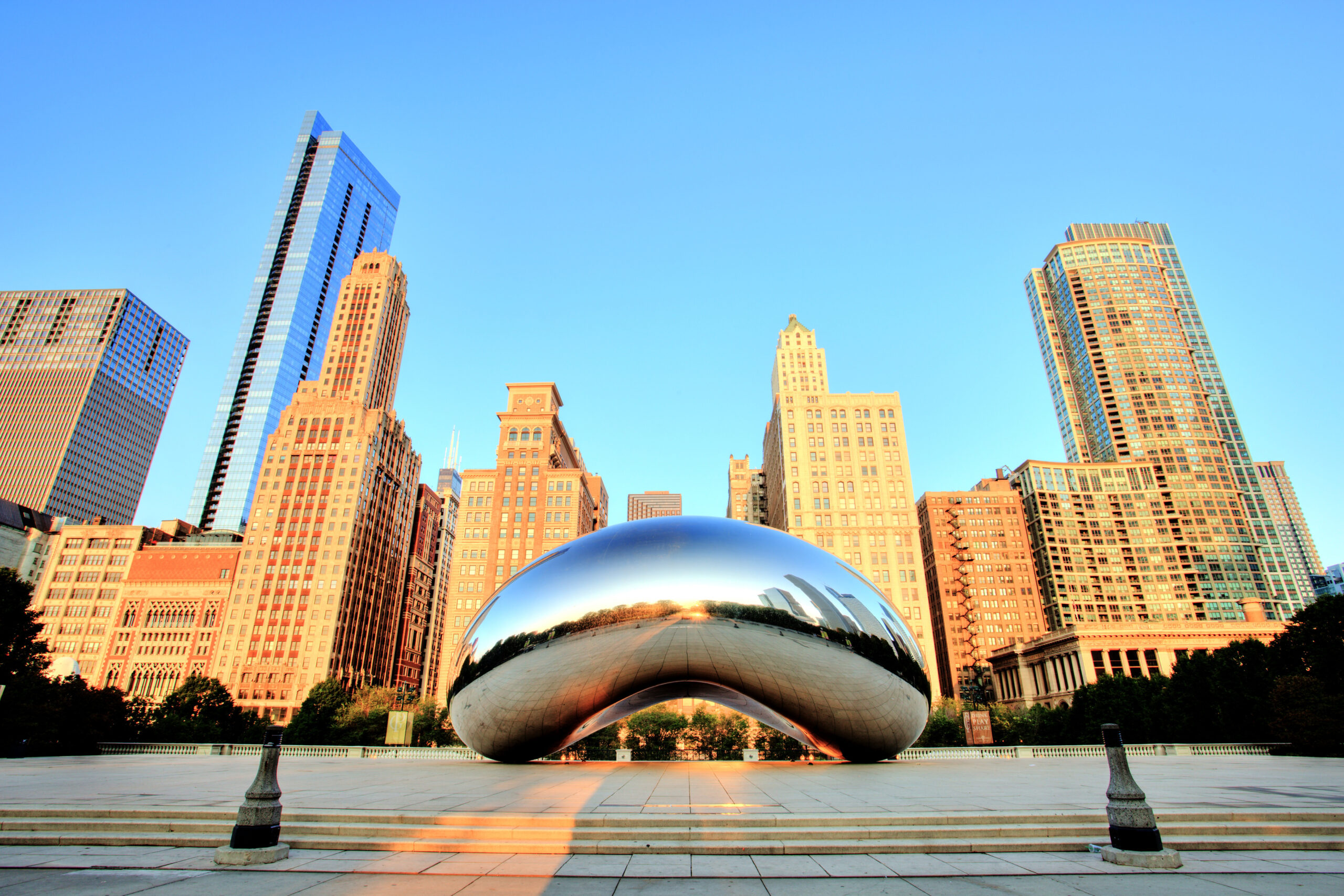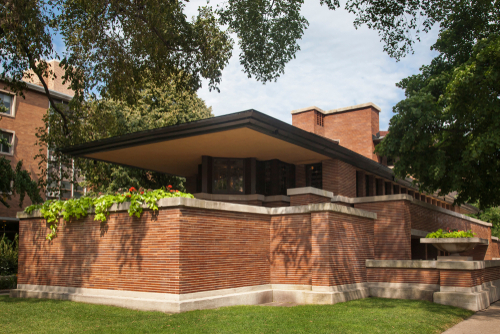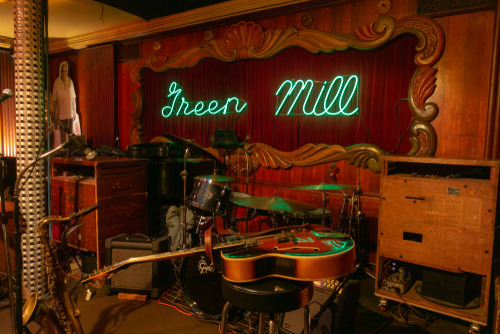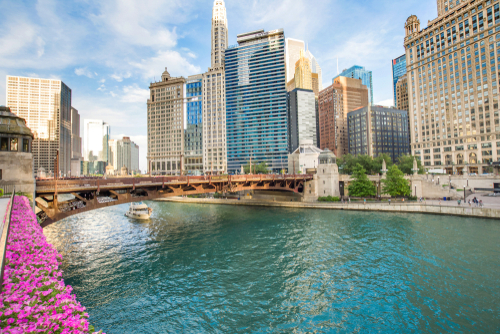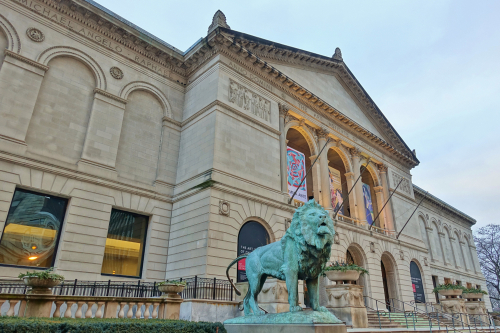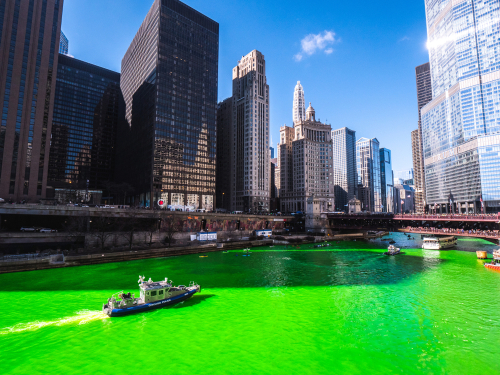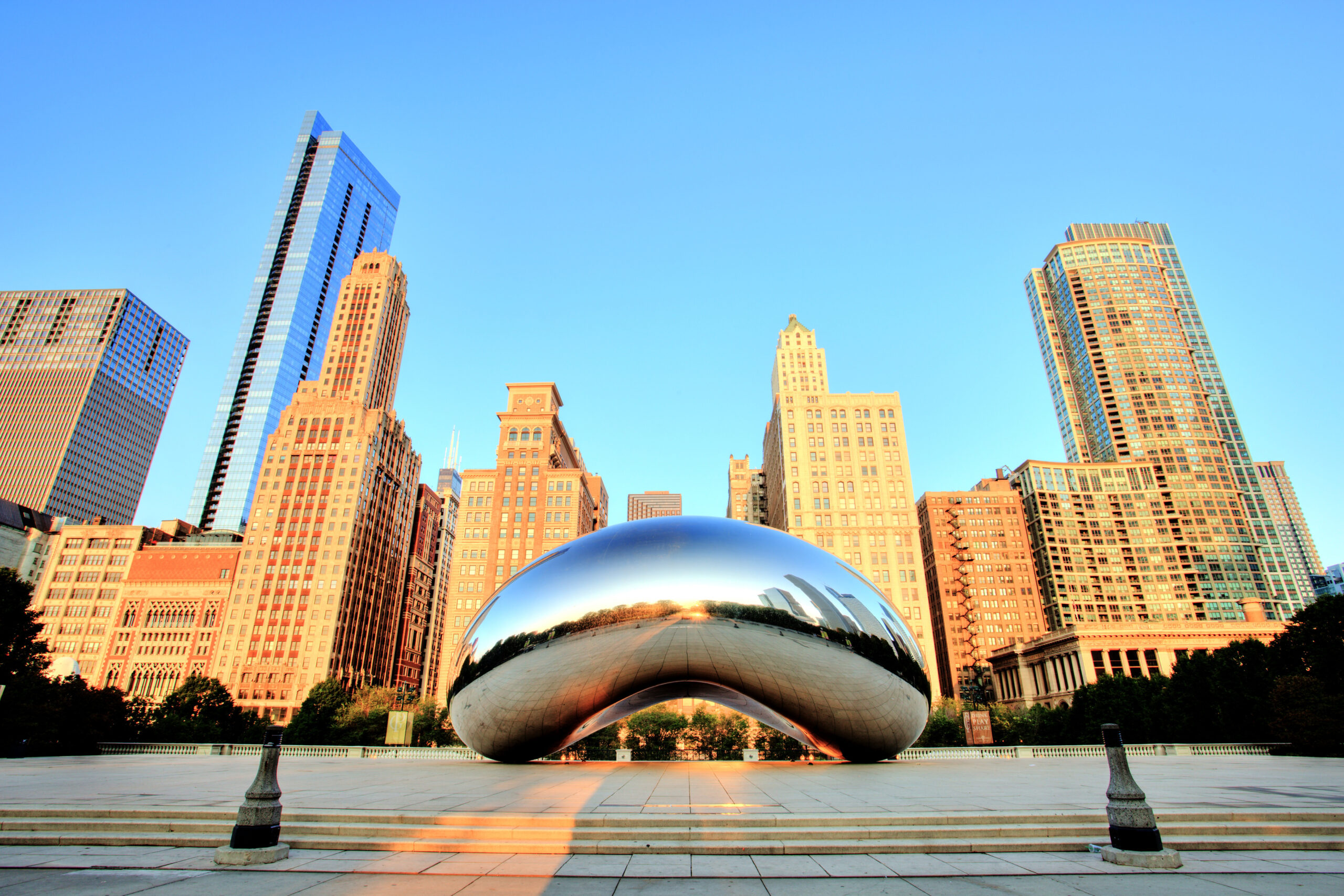 Practical & Useful Information
Informations Pratiques & Utiles
Información Práctica y útil
Informazioni Pratiche e Utili
Health
Covid 19 vaccine is required for entry into the United States and PCR valid until 48 Hours
Currency & Exchange rate
The unit of currency is the Dollar (US $), the only currency accepted in the United States. The maximum amount of cash you are allowed to bring with you on a trip to the US is $10,000. It is best to change some money into dollars before your departure, then withdraw cash with a credit card. There are ATMs (automated teller machines) everywhere. See Currency Converter
Credit card
This is the easiest and most economical way to pay, the rate being better than if you do the exchange on the spot. Have your passport with you, it is sometimes required.  The most common cards are Mastercard, Visa, and of course American Express, which charge very low commissions. The secret code is not used in the USA, so you must sign for each transaction. In the USA, a credit card is an essential tool, almost a necessity, Americans pay everything by card, even for 5$!
Languages
The American constitution does not stipulate any official language. However, it is obvious that English is the most widely spoken language in the United States (80% of the population), with Spanish coming in second place (12%), followed by Chinese. 
Electricity
The standards for electrical installations are not the same in most countries as in the United States, so remember to bring an electrical adapter in your luggage. It will be essential for recharging your cell phone, camera, or computer. Indeed, in the United States, the electric current is 110 volts / 60Hz. The plugs in the United States have 2 flat plugs, often with a third-round plug for the ground.
Telecommunications
To call from the US to an international destination with your cell phone: dial 00 followed by country code+ city code and the number of your correspondent (be aware of the time difference). Except for the iPhone, most cell phones in the United States use a CDMA network, rather than GSM. Check with your operator for compatibility. An international extension is necessary to call from your cell phone, and the cost of communication is expensive.
Taxes
In the USA, prices are always quoted without taxes, whether in stores where the tax will be added at the checkout, or in hotels, restaurants, bars... Each state and each city is free to set its own tax.
Tips
You should know that in the United States, the service is not included and constitutes the remuneration of the waiter, the "tip" which is evaluated between 15 and 20% of the amount of the bill. If you pay by credit card, indicate in the box provided the amount of the tip you wish to leave and make the bill yourself. In bars, leave $1 per drink served. At the hotel, we usually give a tip to the porters, for a maid, we leave them on the table of the room when leaving. In cabs, it is customary to leave a 20% tip.
For your Guides & Drivers
It is customary to leave a gratuity at the end of the trip for your guides and drivers who will have accompanied you throughout your stay. This is of course left to your discretion. As an indication, the commonly adopted basis, for the guide, the drivers, is $2  in all, by participants for the whole stay.
Tobacco
It is forbidden to smoke (or vape) in all public places (restaurants, bars, nightclubs, museums, transportation...) and in the open air in the parks, on the city's beaches, and in certain pedestrian areas. The fine is $50! The objective of this restriction is to breathe easier and live longer. The legal age to buy cigarettes (including electronic cigarettes) has been raised from 18 to 21, a first for a major American city.
Getting around New York
The subway: New Yorkers spend a lot of time in the transportation system, especially in the subway. The network is extensive and efficient, operating 24 hours a day. The basic fare for a trip is $2.75, regardless of distance. Magnetic cards can be purchased inside the stations, at MetroCard machines or at the ticket counter or you can pay via credit or debit card by a no contact swipe by a card processing payment terminal by the entrance of the platform. To get to the north end of the city, take the Uptown train, south to Downtown. Some stops do not go in the same direction, but they are often on either side of the street. It is also important to check the letter or number of the line indicated on the train because, from the same platform, trains can go to different places. Yellow cabs: They are yellow in Manhattan and apple green in other areas. There are so many, you will have no trouble finding one, except from 4:00 pm to 6:00 pm (rush hour). On the roof of the cab, there are three light bulbs. If the middle one is on, the cab is free, you can simply call it with your hand. If the middle one is off, the taxi is taken. If only the side lights are on, he is off duty, that is to say that he has finished his service but can take you if the trip is on his way back. The prices are regulated and relatively interesting. All cabs are equipped with card payment terminals. At the end of the trip, you just have to select the payment method on the screen (cash or CB) and follow the instructions. Don't forget the 20% tip.
Photos & Camera
In some religious, official or tourist buildings, it is allowed to photograph or film outside. But never inside, under penalty of a fine. Respect the instructions indicated on the pictograms.
Customs & Return
If you need to take medication with you, you must have a doctor's prescription with you, corresponding to the prescription you are taking. -Remember that any excess baggage weight will be taxed by the airline on your return. -When you arrive at your destination, check if you are exempt from duty-free and taxes at customs, and what is the amount allowed.