Welcome To
New Orleans
"There is no place on Earth even remotely like New Orleans. Don't even try to compare it to anywhere else" 
Anthony Bourdain 
Nonchalance, joie de vivre, charming architecture, good food, New Orleans, a particularly endearing city that lives to the rhythm of jazz, lives up to its nickname of "Big Easy". There is a touch of madness, creativity, and real authenticity. The historic center of New Orleans, called the French Quarter, offers architecture of Spanish influence. Wrought iron balconies, small private courtyards with fountains, gardens, and patios… A few steps away are the main museums of the city, art galleries, and artists' studios. Relive the adventures of Tom Sawyer on one of the authentic paddleboats, explore the bayou, the swamp of South Louisiana, where you will meet alligators and a very impressive fauna. But most of all, New Orleans is the birthplace of jazz and offers one of the most beautiful carnivals in the United States. Let us help you discover this mysterious city!
Bienvenue À
New Orleans
"Il n'y a aucun endroit sur Terre qui ressemble de près ou de loin à la Nouvelle-Orléans. N'essayez même pas de la comparer à un autre endroit." 
Anthony Bourdain 
Nonchalance, joie de vivre,  architecture au charme fou, bonne cuisine, la Nouvelle-Orléans, ville particulièrement attachante, qui vit au rythme du jazz porte bien son surnom de « Big Easy ». On y trouve comme un grain de folie, de créativité et une réelle authenticité. Le centre historique de la Nouvelle-Orléans, appelé Quartier Français ou Vieux Carré, offre une architecture d'influence espagnole. On  y découvre des balcons en fer forgé, des petites cours privées agrémentées de fontaines, des jardins et patios… À quelques pas se trouve les principaux musées de la ville, des galeries d'art et ateliers d'artistes. Revivez les aventures de Tom Sawyer sur un des authentiques bateaux à aube, explorez le bayou, marécage du sud de la Louisiane, où vous croiserez des alligators, et une faune très impressionante. Mais plus que tout, faut-il le rappeler, la Nouvelle-Orléans est le berceau du jazz et offre un des plus beaux carnavals des Etat-Unis. Laissez-nous vous faire découvrir cette ville mystérieuse!
Bienvenido a
New Orleans
"No hay ningún lugar en la Tierra ni siquiera remotamente parecido a Nueva Orleans. Ni siquiera intentes compararlo con ningún otro lugar" 
Anthony Bourdain 
Desenfado, alegría de vivir, arquitectura encantadora, buena comida, Nueva Orleans, una ciudad especialmente entrañable que vive al ritmo del jazz, hace honor a su apodo de "Big Easy". Hay un toque de locura, creatividad y verdadera autenticidad. El centro histórico de Nueva Orleans, llamado Barrio Francés, ofrece una arquitectura de influencia española. Balcones de hierro forjado, pequeños patios privados con fuentes, jardines y patios… A pocos pasos se encuentran los principales museos de la ciudad, galerías de arte y estudios de artistas. Reviva las aventuras de Tom Sawyer en uno de los auténticos botes de remos, explore el bayou, el pantano del sur de Luisiana, donde encontrará caimanes y una fauna impresionante. Pero, sobre todo, Nueva Orleans es la cuna del jazz y ofrece uno de los carnavales más bonitos de Estados Unidos. ¡Déjenos ayudarle a descubrir esta misteriosa ciudad!
Benvenuto a
New Orleans
"Non c'è posto sulla Terra che sia anche solo lontanamente simile a New Orleans. Non provate nemmeno a paragonarlo a qualsiasi altro posto." 
Anthony Bourdain 
Nonchalance, gioia di vivere, architettura affascinante, buon cibo: New Orleans, una città particolarmente accattivante che vive al ritmo del jazz, è all'altezza del suo soprannome di "Big Easy". C'è un tocco di follia, creatività e autenticità. Il centro storico di New Orleans, chiamato Quartiere Francese, offre un'architettura di influenza spagnola. Balconi in ferro battuto, piccoli cortili privati con fontane, giardini e patii… A pochi passi si trovano i principali musei della città, gallerie d'arte e studi di artisti. Rivivete le avventure di Tom Sawyer su uno degli autentici pedalò, esplorate il bayou, la palude della Louisiana meridionale, dove incontrerete alligatori e una fauna davvero impressionante. Ma soprattutto, New Orleans è la culla del jazz e offre uno dei carnevali più belli degli Stati Uniti. Lasciatevi aiutare a scoprire questa città misteriosa!
Ofrecer una Tarjeta de Regalo
Book Your Tours and Activities
Réservez vos Visites et Activités
RESERVE SUS VISITAS Y ACTIVIDADES
PRENOTA LE TUE VISITE E ATTIVITÀ
Les 6 Lieux Incontournables
LOS 6 LUGARES MÁS IMPORTANTES QUE HAY QUE VER
I 6 LUOGHI DA NON PERDERE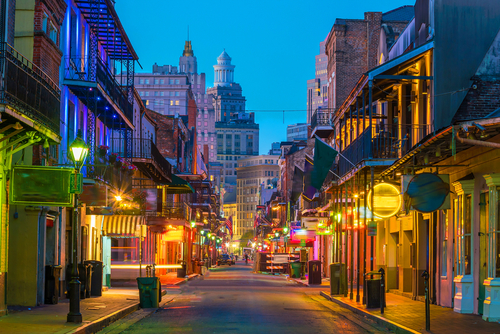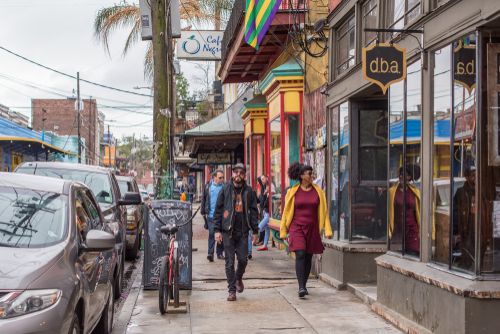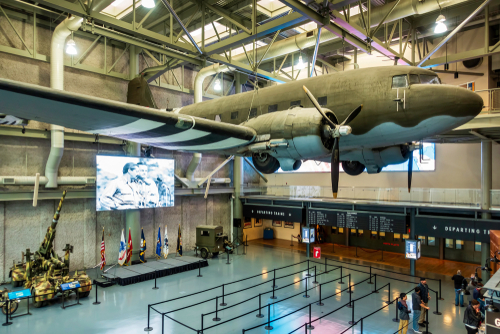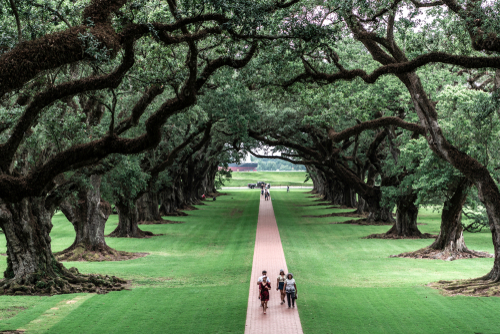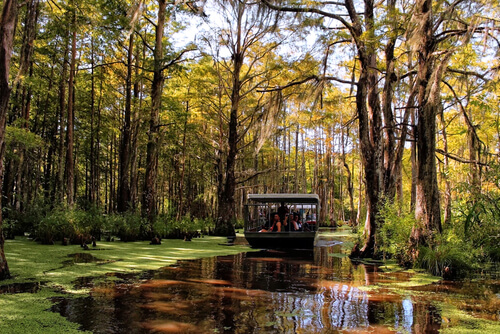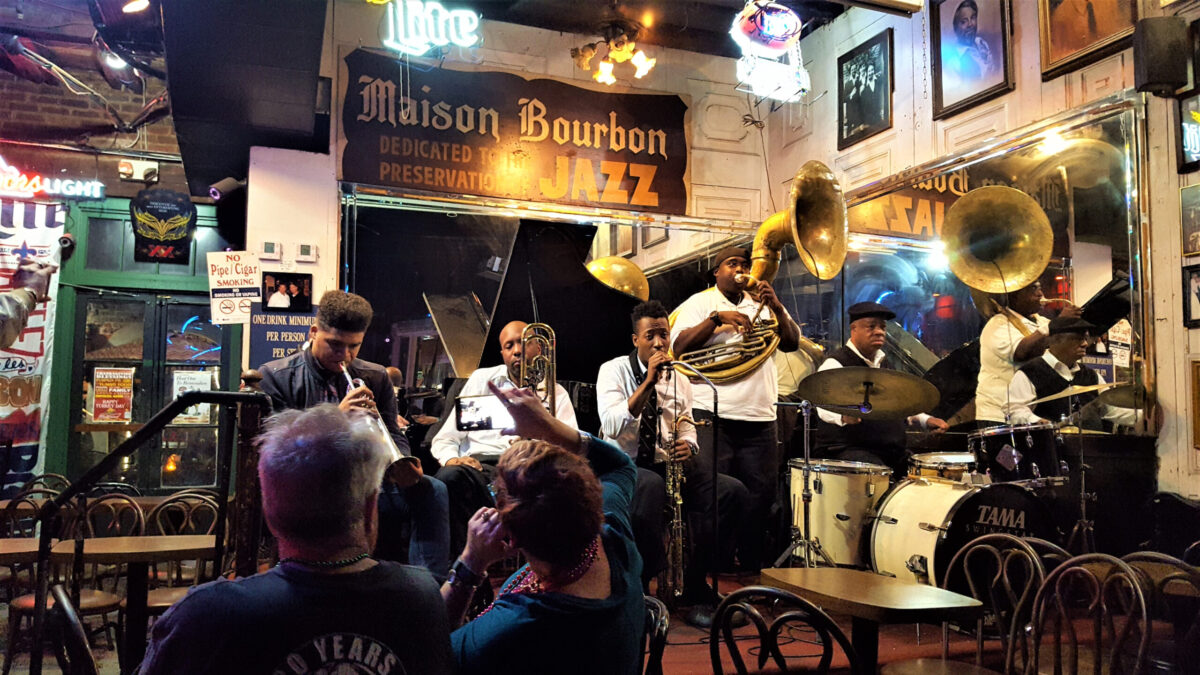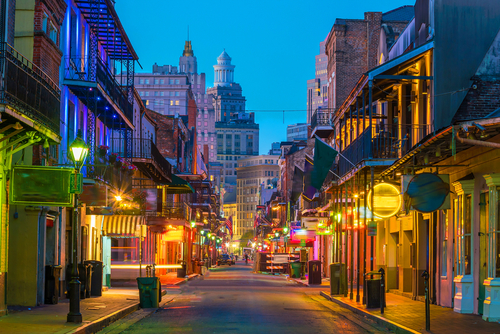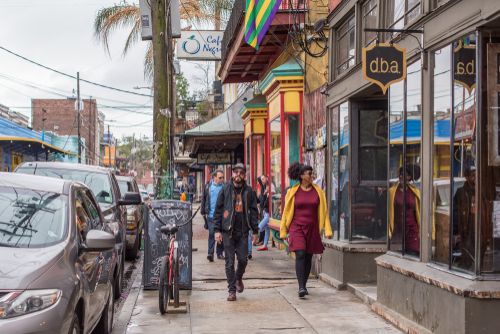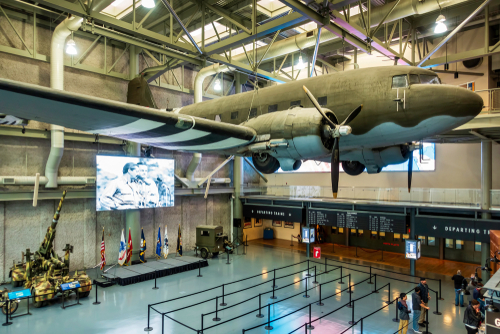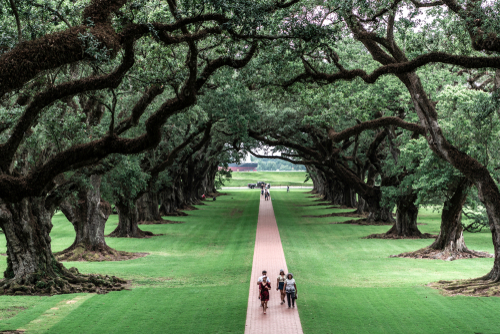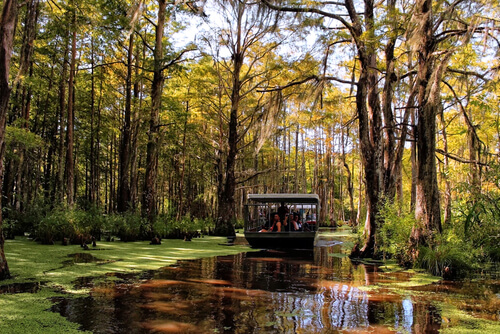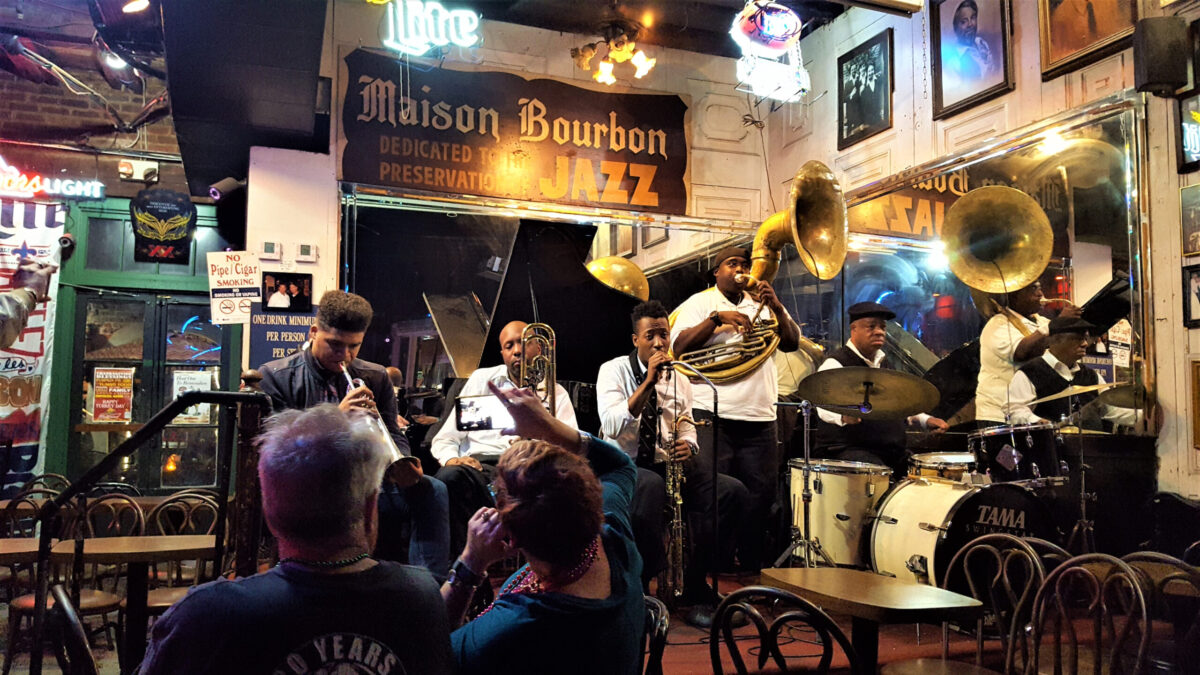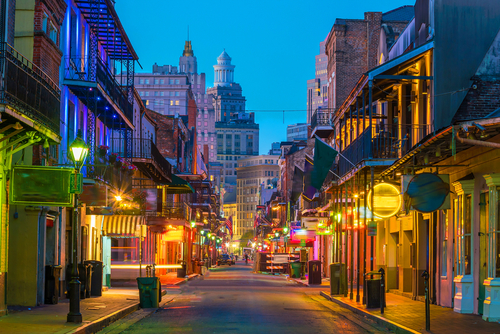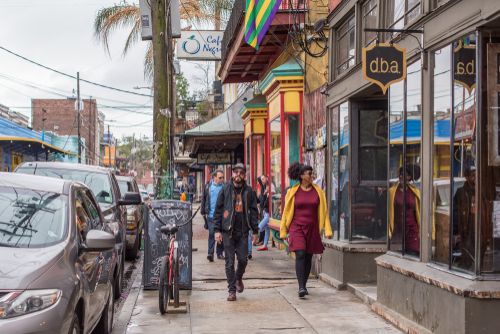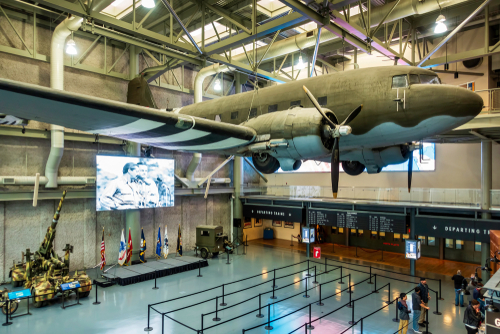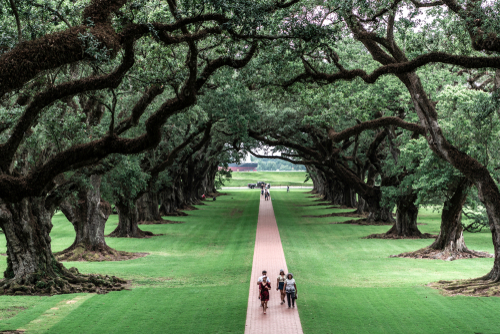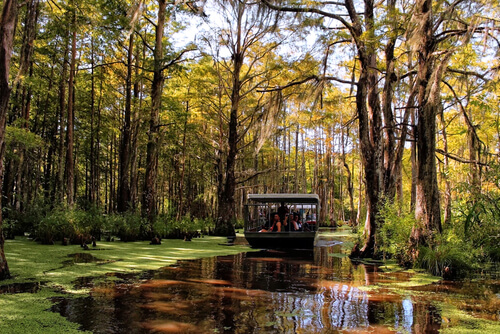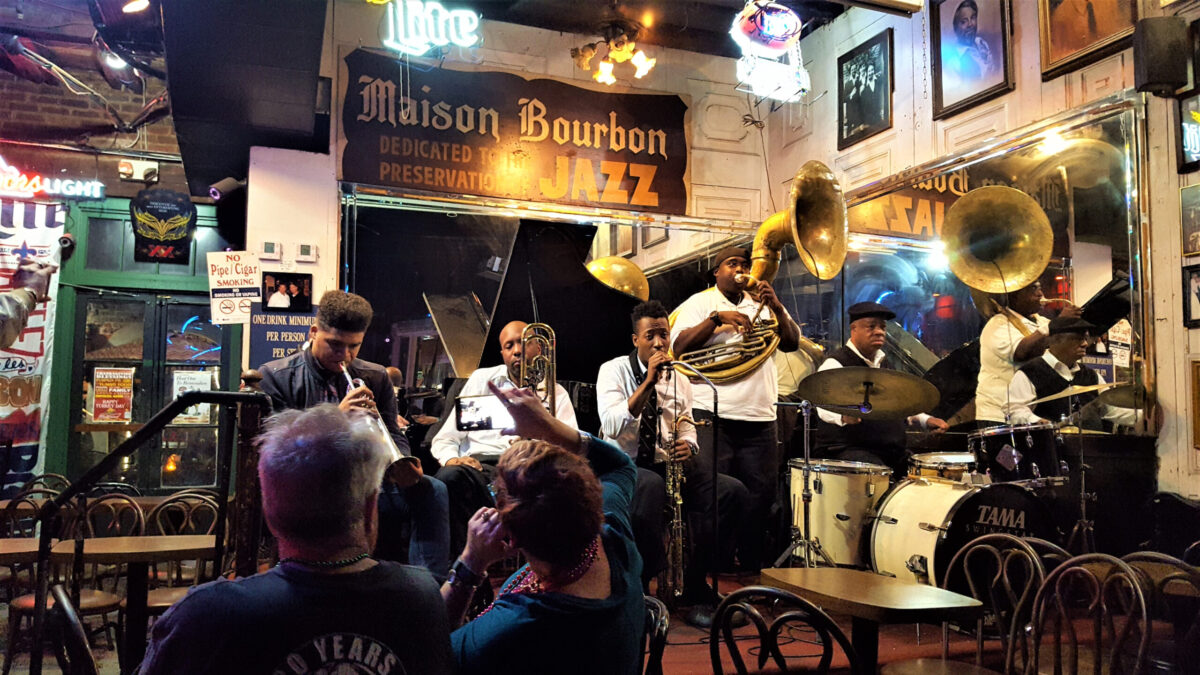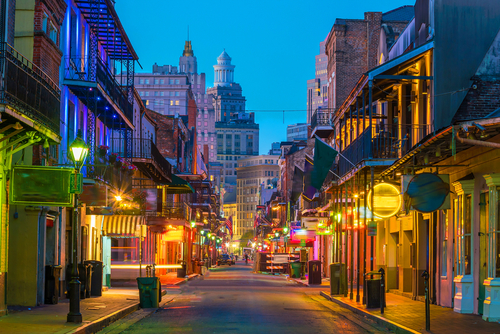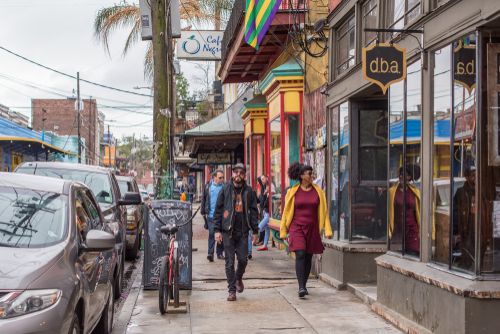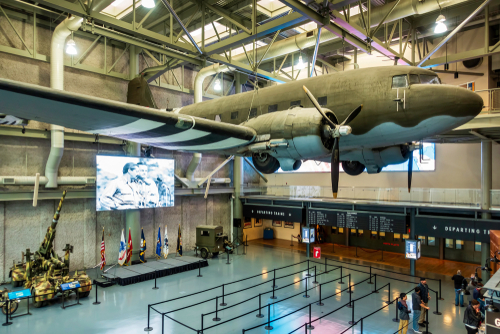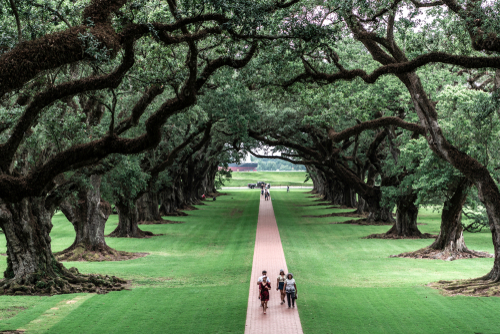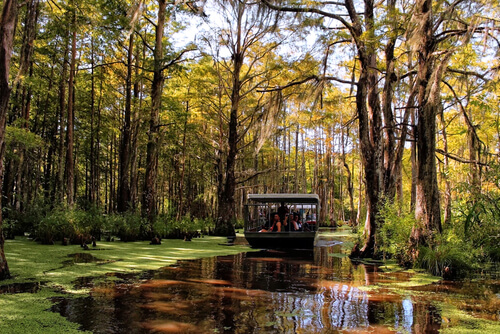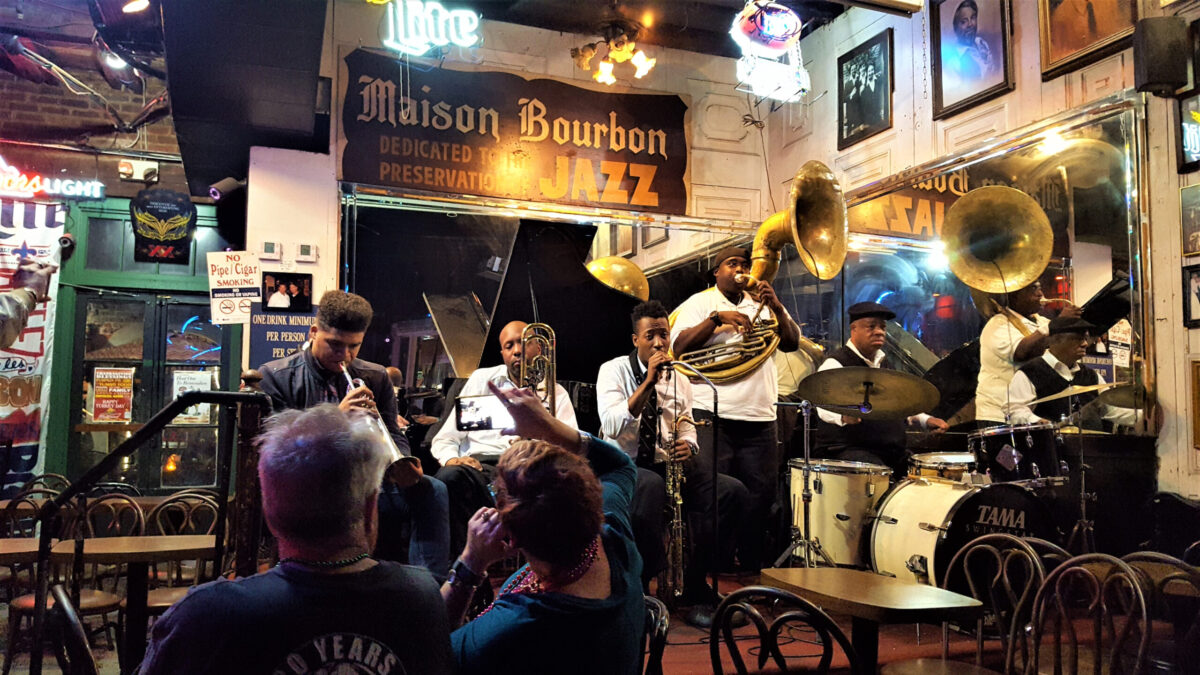 Practical & Useful Information
Informazioni Pratiche e Utili
Información Práctica y útil
Informations Pratiques & Utiles
Health
Covid 19 vaccine is required for entry into the United States and PCR valid until 48 Hours
Currency & Exchange rate
The unit of currency is the Dollar (US $), the only currency accepted in the United States. The maximum amount of cash you are allowed to bring with you on a trip to the US is $10,000. It is best to change some money into dollars before your departure, then withdraw cash with a credit card. There are ATMs (automated teller machines) everywhere. See Currency Converter
Credit card
This is the easiest and most economical way to pay, the rate being better than if you do the exchange on the spot. Have your passport with you, it is sometimes required.  The most common cards are Mastercard, Visa, and of course American Express, which charge very low commissions. The secret code is not used in the USA, so you must sign for each transaction. In the USA, a credit card is an essential tool, almost a necessity, Americans pay everything by card, even for 5$!
Languages
The American constitution does not stipulate any official language. However, it is obvious that English is the most widely spoken language in the United States (80% of the population), with Spanish coming in second place (12%), followed by Chinese. 
Electricity
The standards for electrical installations are not the same in most countries as in the United States, so remember to bring an electrical adapter in your luggage. It will be essential for recharging your cell phone, camera, or computer. Indeed, in the United States, the electric current is 110 volts / 60Hz. The plugs in the United States have 2 flat plugs, often with a third-round plug for the ground.
Telecommunications
To call from the US to an international destination with your cell phone: dial 00 followed by country code+ city code and the number of your correspondent (be aware of the time difference). Except for the iPhone, most cell phones in the United States use a CDMA network, rather than GSM. Check with your operator for compatibility. An international extension is necessary to call from your cell phone, and the cost of communication is expensive.
Taxes
In the USA, prices are always quoted without taxes, whether in stores where the tax will be added at the checkout, or in hotels, restaurants, bars... Each state and each city is free to set its own tax.
Tips
You should know that in the United States, the service is not included and constitutes the remuneration of the waiter, the "tip" which is evaluated between 15 and 20% of the amount of the bill. If you pay by credit card, indicate in the box provided the amount of the tip you wish to leave and make the bill yourself. In bars, leave $1 per drink served. At the hotel, we usually give a tip to the porters, for a maid, we leave them on the table of the room when leaving. In cabs, it is customary to leave a 20% tip.
For your Guides & Drivers
It is customary to leave a gratuity at the end of the trip for your guides and drivers who will have accompanied you throughout your stay. This is of course left to your discretion. As an indication, the commonly adopted basis, for the guide, the drivers, is $2  in all, by participants for the whole stay.
Tobacco
It is forbidden to smoke (or vape) in all public places (restaurants, bars, nightclubs, museums, transportation...) and in the open air in the parks, on the city's beaches, and in certain pedestrian areas. The fine is $50! The objective of this restriction is to breathe easier and live longer. The legal age to buy cigarettes (including electronic cigarettes) has been raised from 18 to 21, a first for a major American city.
Getting around New York
The subway: New Yorkers spend a lot of time in the transportation system, especially in the subway. The network is extensive and efficient, operating 24 hours a day. The basic fare for a trip is $2.75, regardless of distance. Magnetic cards can be purchased inside the stations, at MetroCard machines or at the ticket counter or you can pay via credit or debit card by a no contact swipe by a card processing payment terminal by the entrance of the platform. To get to the north end of the city, take the Uptown train, south to Downtown. Some stops do not go in the same direction, but they are often on either side of the street. It is also important to check the letter or number of the line indicated on the train because, from the same platform, trains can go to different places. Yellow cabs: They are yellow in Manhattan and apple green in other areas. There are so many, you will have no trouble finding one, except from 4:00 pm to 6:00 pm (rush hour). On the roof of the cab, there are three light bulbs. If the middle one is on, the cab is free, you can simply call it with your hand. If the middle one is off, the taxi is taken. If only the side lights are on, he is off duty, that is to say that he has finished his service but can take you if the trip is on his way back. The prices are regulated and relatively interesting. All cabs are equipped with card payment terminals. At the end of the trip, you just have to select the payment method on the screen (cash or CB) and follow the instructions. Don't forget the 20% tip.
Photos & Camera
In some religious, official or tourist buildings, it is allowed to photograph or film outside. But never inside, under penalty of a fine. Respect the instructions indicated on the pictograms.
Customs & Return
If you need to take medication with you, you must have a doctor's prescription with you, corresponding to the prescription you are taking. -Remember that any excess baggage weight will be taxed by the airline on your return. -When you arrive at your destination, check if you are exempt from duty-free and taxes at customs, and what is the amount allowed.