From Jazz to Civil Rights: Walk through Tremé's African-American and Creole heritage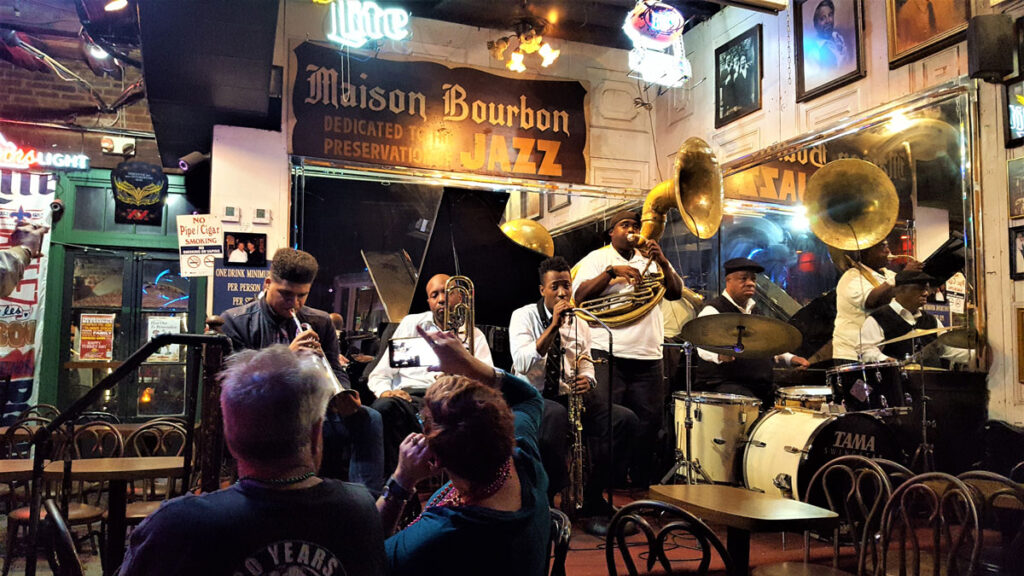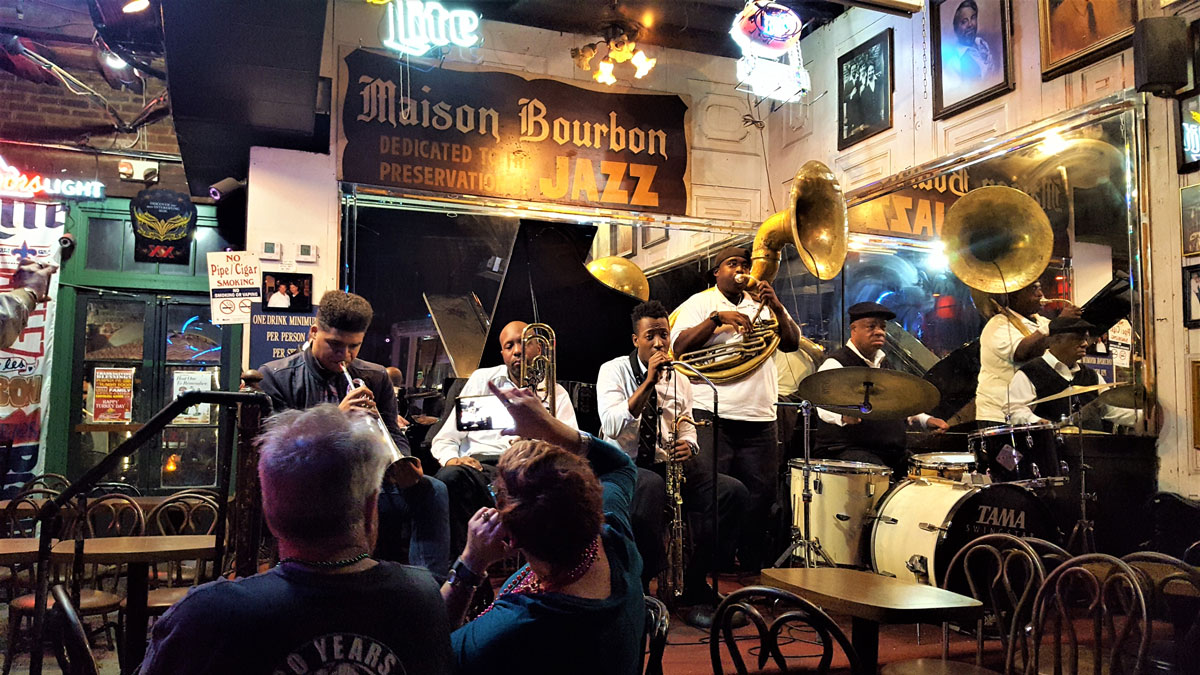 From Jazz to Civil Rights: Walk through Tremé's African-American – Creole heritage.
Walking tour.
Explore the Tremé neighborhood on foot to learn the history of jazz, the civil rights movement and the communities past and present that shape this vibrant city. Your guided walking tour of Tremé,  the undisputed birthplace of New Orleans jazz and the center of the city's Creole culture will take you to another world. Some of the best known jazz greats from New Orleans' Tremé neighborhood include Louis "Satchmo" Armstrong, Jelly Roll Morton, Pete Fountain, Wynton and Ellis Marsalis, Harry Connick Jr, Kermit Ruffins, Danny Barker, Trombone Shorty, and Jeremy Davenport to name a few. Today, Tremé is still home to musicians as well as artists and craftsmen who contribute to the development of the ongoing neighborhood story. We will discuss the city's modern brass band tradition. On a serious note, you will learn about this neighborhood's key role in the rise of the civil rights movement. In fact, civil rights champions often gathered and dined inside the neighborhoods' most famous historic restaurants!  We will then visit St. Augustine Church, the oldest African American Catholic Church, where you can visit The Tomb of the Unknown Slave.  On the lighter side, we will also see the only laundromat that made its way into the Rock and Roll Hall of Fame! Have fun spotting Tremé's many famous movie and television scenes, notably the HBO's popular 2010-1013 television series Treme, which took place in the neighborhood post-hurricane Katrina.  We conclude the tour with our return to the French Quarter. Hungry? Your tour guide will be glad to point you toward some of the area's historic Creole and African restaurants.
Du jazz aux droits civiques : Promenade à travers l'héritage afro-américain et créole de Trémé.
Visite à pied.
Explorez le quartier de Tremé à pied pour découvrir l'histoire du jazz, le mouvement des droits civiques et les communautés passées et présentes qui façonnent cette ville dynamique. Votre visite guidée à pied de Tremé, le berceau incontesté du jazz de la Nouvelle-Orléans et le centre de la culture créole de la ville, vous transportera dans un autre monde. Parmi les grands noms du jazz du quartier de Tremé, on compte Louis "Satchmo" Armstrong, Jelly Roll Morton, Pete Fountain, Wynton et Ellis Marsalis, Harry Connick Jr, Kermit Ruffins, Danny Barker, Trombone Shorty et Jeremy Davenport, pour n'en citer que quelques-uns. Aujourd'hui, Tremé abrite toujours des musiciens ainsi que des artistes et des artisans qui contribuent au développement de l'histoire du quartier. Nous discuterons de la tradition moderne des fanfares de la ville. Plus sérieusement, vous découvrirez le rôle clé de ce quartier dans l'essor du mouvement des droits civiques. En fait, les champions des droits civiques se réunissaient et dînaient souvent dans les restaurants historiques les plus célèbres du quartier !  Nous nous rendrons ensuite à l'église St Augustine, la plus ancienne église catholique afro-américaine, où vous pourrez visiter la Tombe de l'esclave inconnu.  Sur un ton plus léger, nous verrons aussi la seule laverie automatique qui a fait son entrée dans le Rock and Roll Hall of Fame ! Amusez-vous à repérer les nombreuses scènes célèbres de Tremé au cinéma et à la télévision, notamment la populaire série télévisée Treme (2010-1013) de HBO, qui se déroule dans le quartier après l'ouragan Katrina.  Nous terminons la visite par notre retour dans le quartier français. Vous avez faim ? Votre guide se fera un plaisir de vous indiquer certains des restaurants créoles et africains historiques du quartier.
Del jazz a los derechos civiles: Paseo por la herencia afroamericana y criolla de Tremé.
Recorrido a pie.
Explora el barrio de Tremé a pie para conocer la historia del jazz, el movimiento por los derechos civiles y las comunidades pasadas y presentes que dan forma a esta vibrante ciudad. Su visita guiada a pie por Tremé, cuna indiscutible del jazz de Nueva Orleans y centro de la cultura criolla de la ciudad, le llevará a otro mundo. Algunos de los grandes de los intérpretes de jazz más conocidos del barrio de Tremé de Nueva Orleans son Louis "Satchmo" Armstrong, Jelly Roll Morton, Pete Fountain, Wynton y Ellis Marsalis, Harry Connick Jr, Kermit Ruffins, Danny Barker, Trombone Shorty y Jeremy Davenport, por nombrar algunos. Hoy en día, Tremé sigue siendo el hogar de músicos, así como de artistas y artesanos que contribuyen al desarrollo de la historia del barrio. Hablaremos de la tradición moderna de bandas de música de la ciudad. En un tono más serio, conocerá el papel clave de este barrio en el auge del movimiento por los derechos civiles. De hecho, los defensores de los derechos civiles se reunían y cenaban a menudo en los restaurantes históricos más famosos del barrio.  A continuación, visitaremos la iglesia de San Agustín, la más antigua de las iglesias católicas afroamericanas, donde podrá visitar la Tumba del Esclavo Desconocido.  En el lado más ligero, también veremos la única lavandería que entró en el Salón de la Fama del Rock and Roll. Diviértase viendo las numerosas escenas famosas del cine y la televisión de Tremé, en particular la popular serie de televisión Treme de la HBO (2010-1013), que tuvo lugar en el barrio tras el huracán Katrina.  Concluimos la visita con nuestro regreso al Barrio Francés. ¿Tiene hambre? Su guía turístico estará encantado de indicarle algunos de los históricos restaurantes criollos y africanos de la zona.
Dal jazz ai diritti civili: Passeggiata attraverso il patrimonio afro-americano e creolo di Tremé.
Tour a piedi.
Esplorate il quartiere di Tremé a piedi per conoscere la storia del jazz, del movimento per i diritti civili e delle comunità passate e presenti che danno vita a questa vivace città. La visita guidata a piedi di Tremé, luogo di nascita indiscusso del jazz di New Orleans e centro della cultura creola della città, vi porterà in un altro mondo. Tra i più noti grandi jazzisti del quartiere Tremé di New Orleans figurano Louis "Satchmo" Armstrong, Jelly Roll Morton, Pete Fountain, Wynton ed Ellis Marsalis, Harry Connick Jr, Kermit Ruffins, Danny Barker, Trombone Shorty e Jeremy Davenport, solo per citarne alcuni. Oggi Tremé ospita ancora musicisti, artisti e artigiani che contribuiscono allo sviluppo della storia del quartiere. Parleremo della moderna tradizione delle bande di ottoni della città. Su una nota seria, imparerete a conoscere il ruolo chiave di questo quartiere nell'ascesa del movimento per i diritti civili. Infatti, i campioni dei diritti civili spesso si riunivano e cenavano nei più famosi ristoranti storici del quartiere!  Visiteremo poi la St. Augustine Church, la più antica chiesa cattolica afroamericana, dove si può visitare la Tomba dello Schiavo Ignoto.  Sul versante più leggero, vedremo anche l'unica lavanderia a gettoni che è entrata a far parte della Rock and Roll Hall of Fame! Divertitevi a scorgere le numerose e famose scene cinematografiche e televisive di Tremé, in particolare la famosa serie televisiva Treme della HBO (2010-1013), ambientata nel quartiere dopo l'uragano Katrina.  Concludiamo il tour con il ritorno al Quartiere Francese. Avete fame? La guida sarà lieta di indicarvi alcuni dei ristoranti storici creoli e africani della zona.